Hiking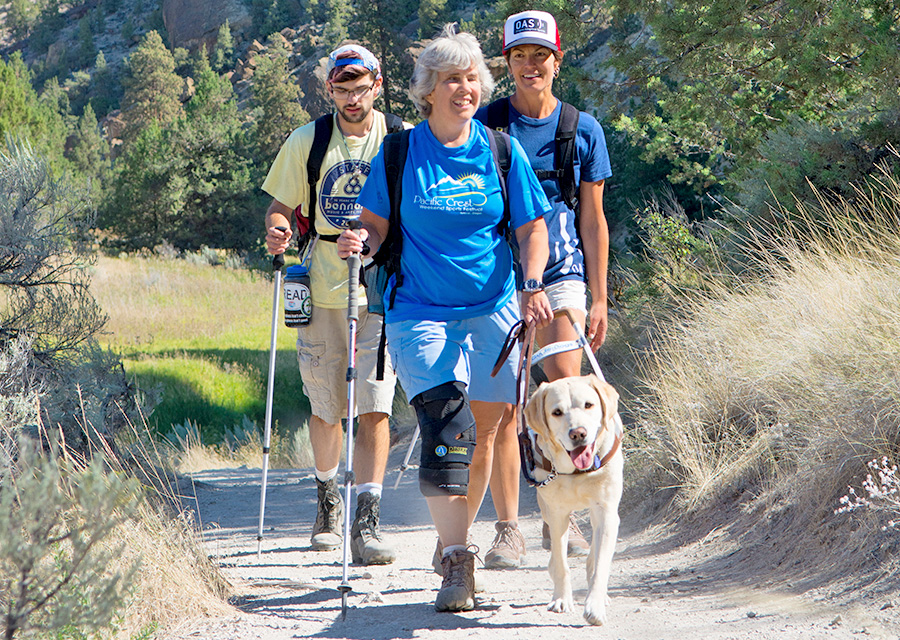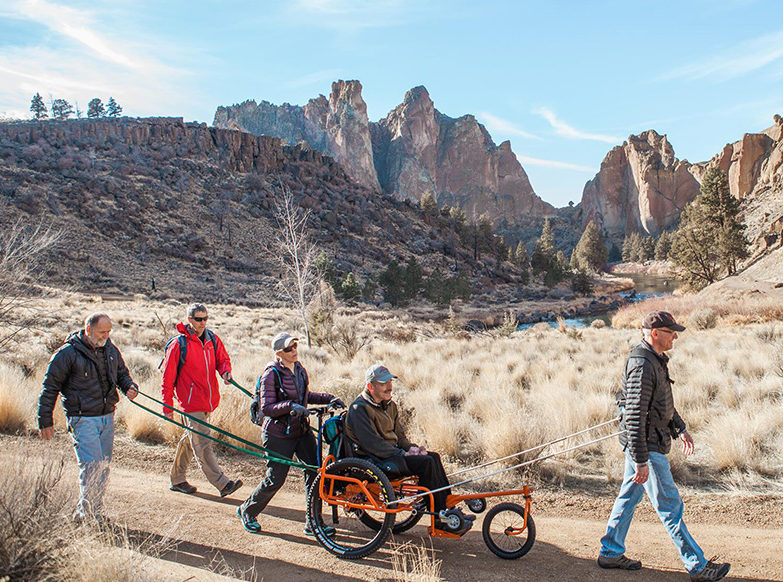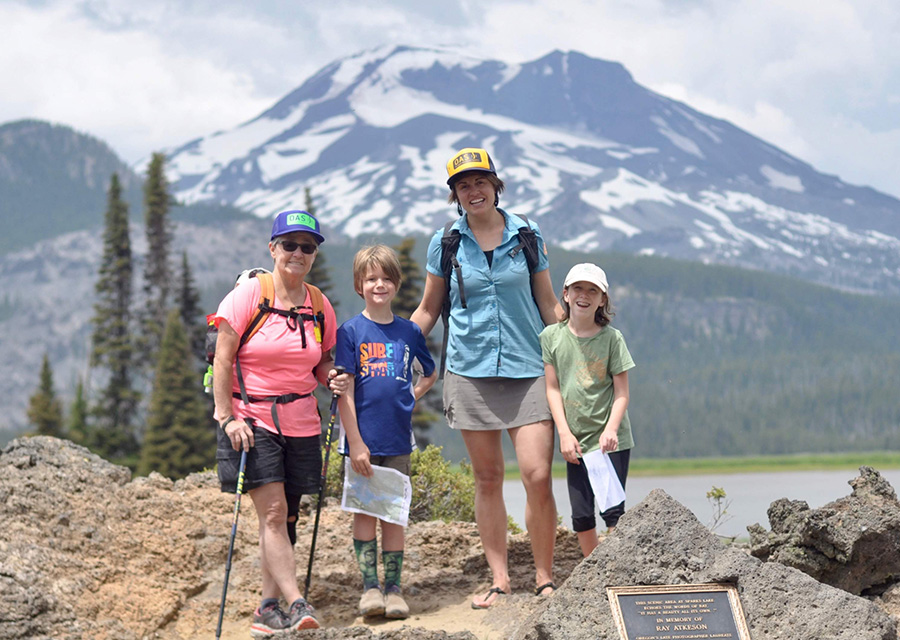 OAS offers hiking experiences for individuals with disabilities including those with visual impairments, mobility impairments, and other disabilities. With trails in all directions, Bend is a premier location for hikers near and far.
Trail options range from in town favorites like Riverbend Park, outward to places like Shevlin Park, Smith Rock State Park, the Deschutes River Trail, and up into the Cascades! Let OAS staff and volunteers help you get out into nature and to explore the vast pine, alpine, and high desert scenery that makes Central Oregon an outdoor summer destination.
Join OAS's Hiking Series every 2nd and 4th aTuesday of the month this summer at Riverbend Park and various locations around Central OR. To see upcoming dates and to register for the next outing, please visit our Events Page for upcoming hikes!
Athlete Registration
Rates and Fees
Thanks to the generous support of the OAS community, all summer programs are free of charge.
Adaptive Equipment
Adaptive sports are a unique experience for each individual. The following information is intended to give you a broad understanding of the adaptive disciplines we instruct and some of the equipment that is used in each of them. There are many adaptations and variations within each discipline.
Adaptive Hiking Equipment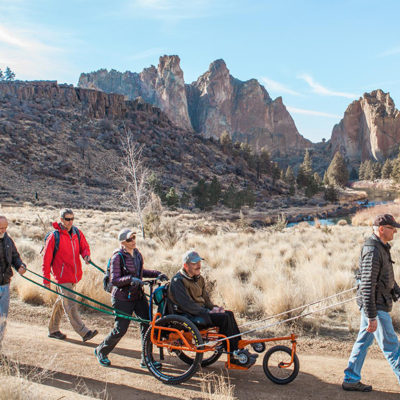 AdvenChair
Created by OAS Honorary Board Member and participant Geoff Babb, the AdvenChair is an off road wheelchair designed to get individuals off the beaten path and on to the trails previously seen as inaccessible. Participants with more significant mobility challenges can use this chair with the support of instructors and volunteers to explore new trails.
Interested in renting the AdvenChair for the day or learning more about this all-terrain wheelchair? Contact AdvenChair directly for more information!