Hiking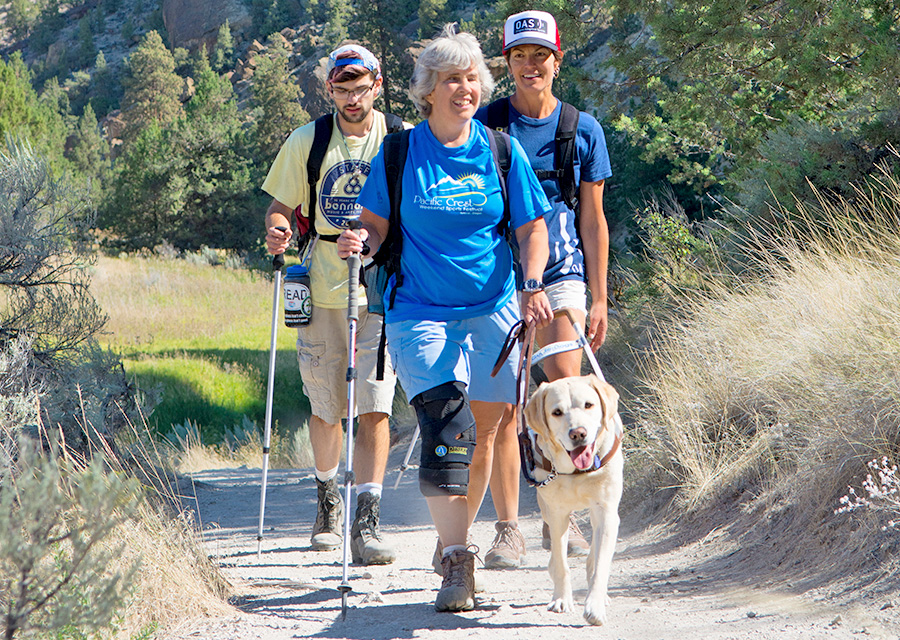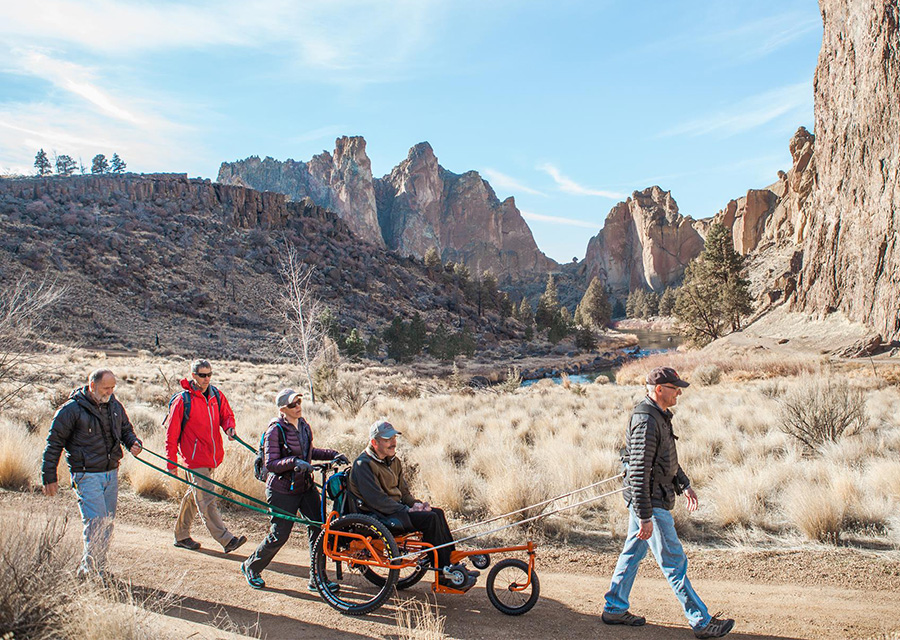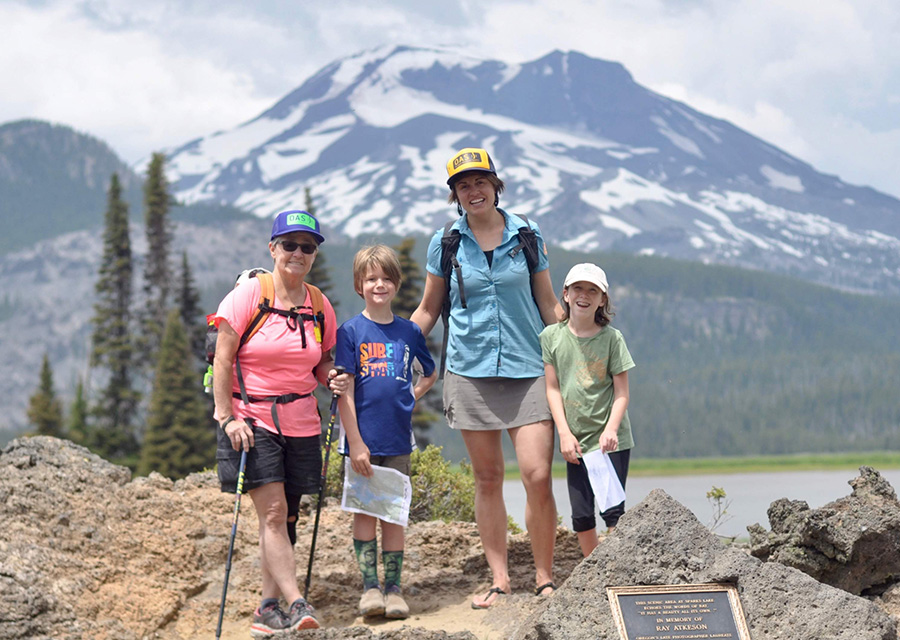 Bend and all of Central Oregon boasts thousands of miles of hiking trails. OAS offers hiking experiences for individuals with disabilities including those with visual impairments, mobility impairments and other disabilities.
Trail options start right in the OAS backyard at Sawyer Park, and range outward to places like Shevlin Park, Smith Rock State Park, the Deschutes River Trail and up into the mountains. Let OAS staff and volunteers help you get out into nature and to explore the vast pine, alpine, and high desert scenery that makes Central Oregon an outdoor summer destination.
Athlete Registration
Rates and Fees
Hiking experiences are available both in-town (in or near Bend city limits) and out of town (more than 15 minutes outside of Bend city limits). List rates are based on desired location and duration of your lesson.
All pricing includes equipment if necessary and accessible transportation to and from the OAS office if desired. Scholarships are available for individuals who demonstrate financial need and complete our scholarship process.
In-Town:
$25 – Half day; 9:30am-Noon or 1:30pm-4:00pm
$50 – Full day; 9:30am-4:00pm
Out-of-Town:
$55 – Full day only (due to transportation time); 9:30am-4:00pm
If transportation is arranged, you will meet at the OAS office 30 minutes prior to the times listed here. All pricing is valid for one participant and one family member, friend, or caregiver.
Adaptive Equipment
Adaptive sports are a unique experience for each individual. The following information is intended to give you a broad understanding of the adaptive disciplines we instruct and some of the equipment that is used in each of them. There are many adaptations and variations within each discipline.
Adaptive Hiking Equipment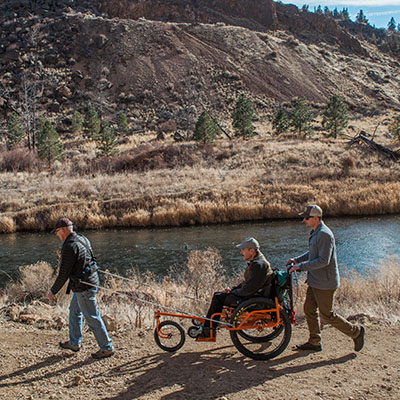 Advenchair
Created by OAS Board Member and participant Geoff Babb, the Advenchair is an off road wheelchair designed to get individuals off the beaten path and on to the trails previously seen as inaccessible. Participants with more significant mobility challenges can use this chair with the support of instructors and volunteers to explore new trails.