Rock Climbing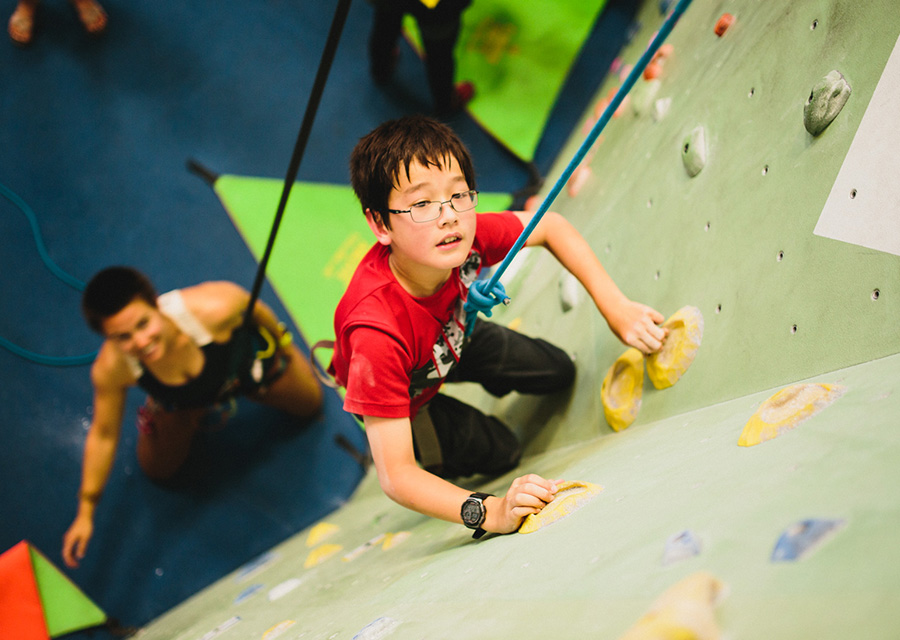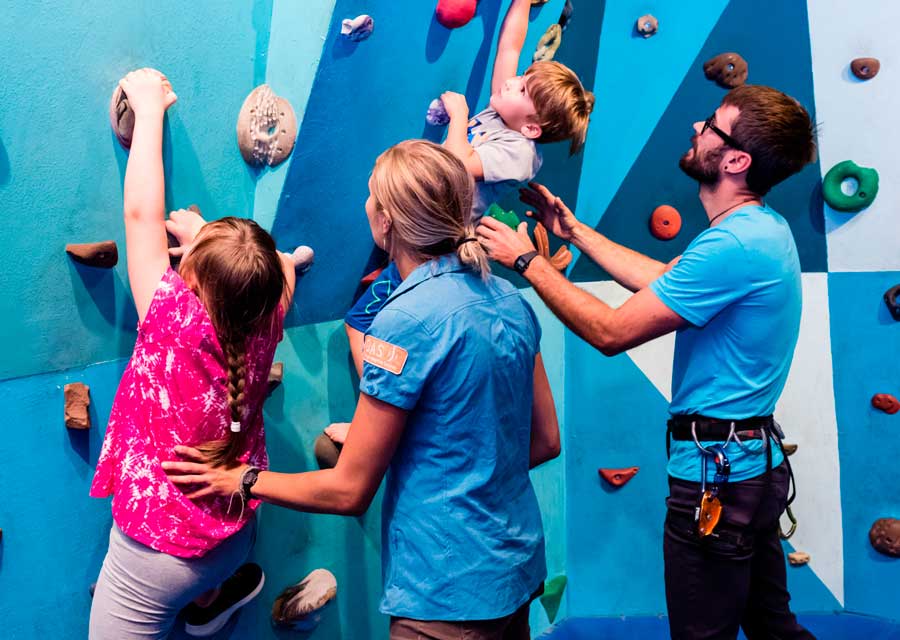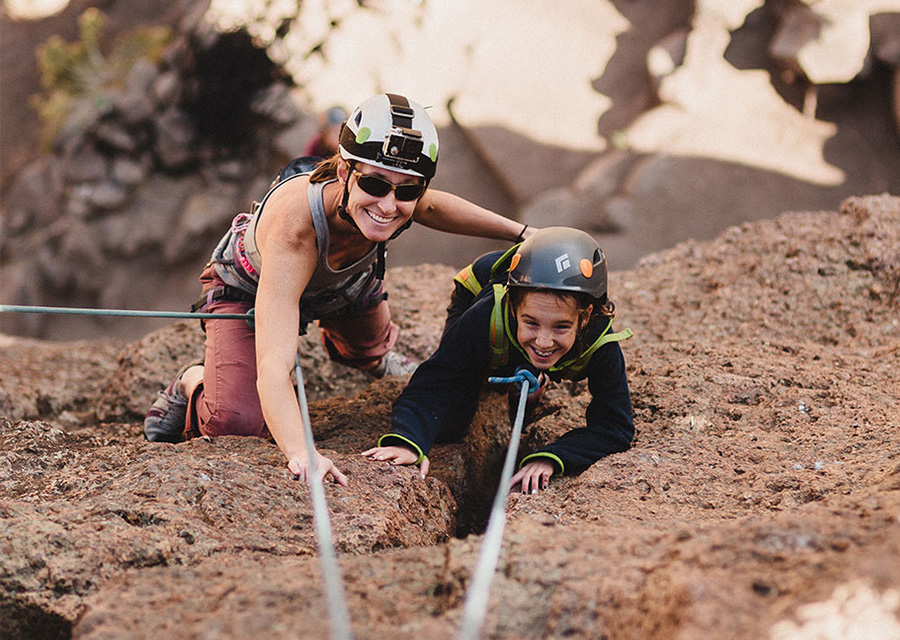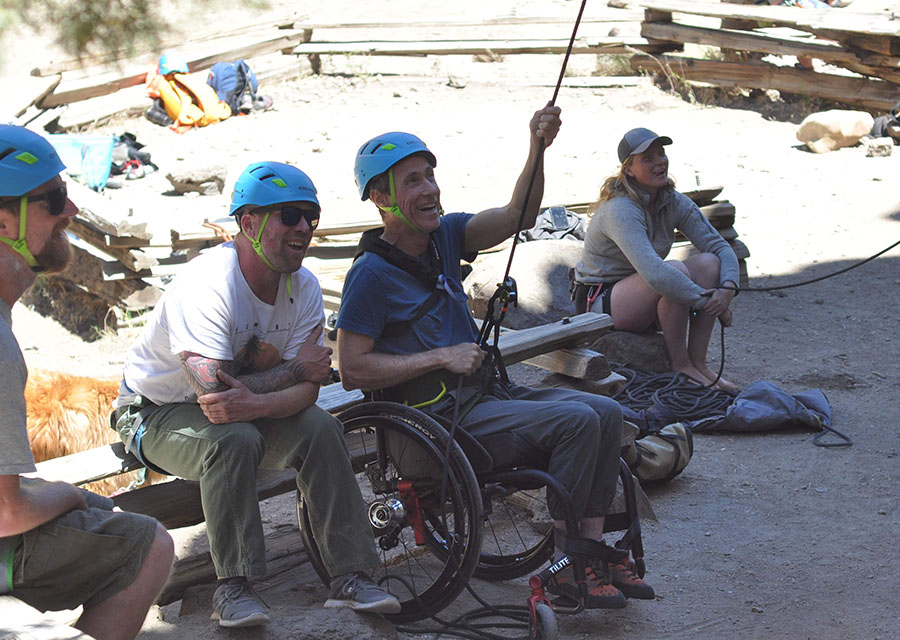 Rock climbing is a great sport for individuals of all ages and abilities. OAS has adaptations suited to empower individuals with mobility impairments to successfully experience rock climbing as well as techniques and tips for individuals with a wide range of other needs such as people with visual impairments or youth with cognitive disabilities.
Our climbing program is currently on hold. If you are interested in climbing, we recommend our climbing partners in the Central Oregon area who have worked with us before and can provide some limited adaptive climbing support:
Bend Rock Gym: indoor climbing gym with classes for youth and adults
Smith Rock Climbing School: outdoor climbing at Smith Rocks State Park and around Central Oregon
Athlete Registration
Adaptive Equipment
Adaptive sports are a unique experience for each individual. The following information is intended to give you a broad understanding of the adaptive disciplines we instruct and some of the equipment that is used in each of them. There are many adaptations and variations within each discipline.
Adaptive Rock Climbing Equipment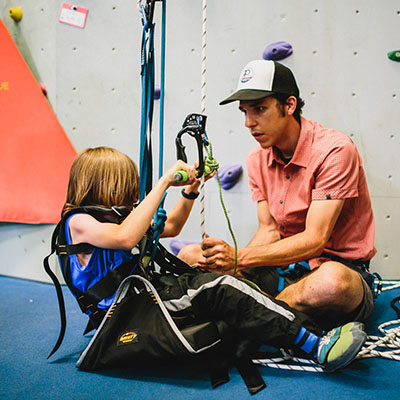 Climbing Harnesses
One of the most important parts of adaptive climbing is finding a harness setup that works for the climber. OAS uses standard climbing harnesses and/or other climbing harnesses to give the user the best possible climbing experience.
OAS Fleet Includes:
Misty Easy Seat Harness
Edelrid Flex Pro Harness
Edelrid Chest Harness
Metolius Chest Harness
Petzl Youth Harness
Metolius Waldo Harness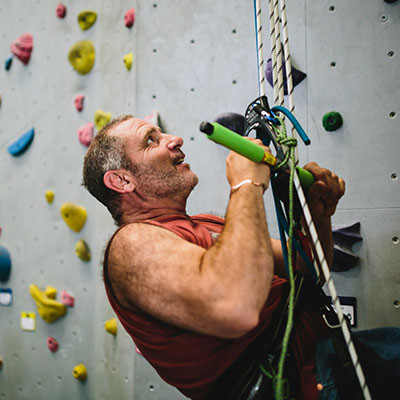 Mechanical Advantage Pulley System
Based on the technique pioneered by Mark Wellman in Yosemite, this system uses a 3:1 mechanical advantage pulley system to either capture the progress of the climber or to assist the climber up the wall. Climber can choose to use the system on the rock wall or using the pull up bar and seated harness to ascend the rope separate from the wall.