Catching up with OAS Paralympian Ravi Drugan
From Santiam Pass to the Swiss Alps
by Pat Addabbo
OAS Executive Director
Ravi Drugan is a household name for many Oregon Adaptive Sports community members, but in recent winters we've been missing Ravi's presence at our home mountains of Mt Bachelor and Hoodoo for much of the season.  That's not because Ravi hasn't been skiing, but rather traveling the world and pushing his abilities to new heights.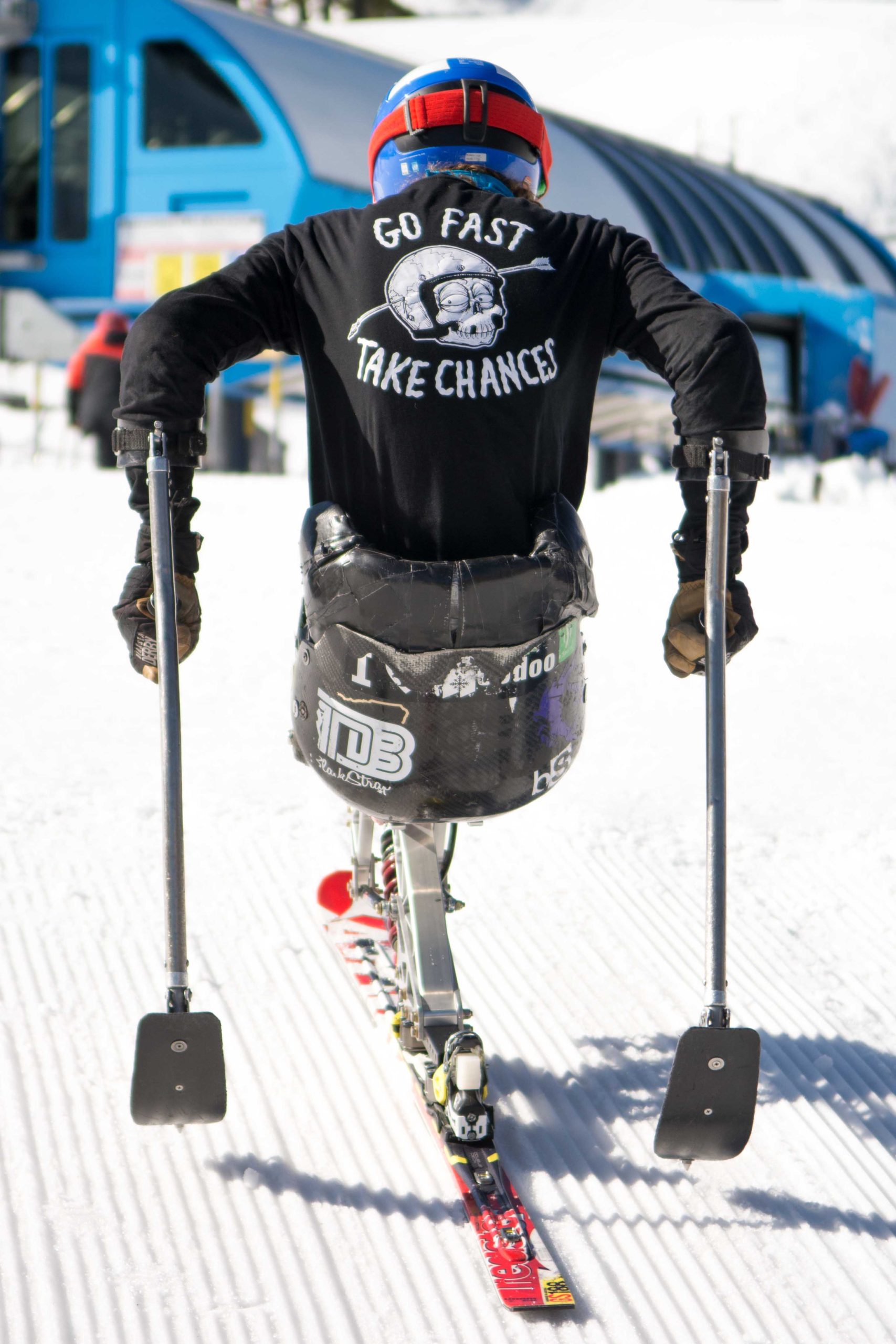 For over a decade, Ravi has had his sights on competing at the highest level of alpine ski racing.  From his first turns in a monoski at Hoodoo Ski Resort atop Santiam Pass in 2009, OAS has supported Ravi's efforts and often watched in awe of his athleticism on snow.  Ravi's breakthrough moment perhaps came when he snagged a bronze medal at the 2015 Winter X Games in Aspen, Colorado.  We were incredibly proud of Ravi, when this past October he was officially named to the US Paralympic Ski Team!
Ravi spent the bulk of the 2019-2020 ski season competing internationally, posting several top-ten results and continuing to gain ground on some of the skiers on the planet.  The next goal for Ravi is competing at the 2022 Paralympic Games in Beijing!  While back at home during quarantine in Eugene, OR, OAS Board Member John Dulzo caught up with Ravi to recap his season and to hear how he is staying fit and preparing for next ski season.
If you're not familiar with Ravi, check out some of the great stories in the links above that fill in a little more of Ravi's back story, then check out his chat with John: