Board of Directors
The OAS Board of Directors is responsible for overseeing the operations of OAS and assisting the Executive Director and the OAS staff in fulfilling the Mission and Vision of the organization. The Board is responsible for overseeing fundraising activities and ensuring the fiscal health of the organization. The OAS Board of Directors represent a diverse group of leaders from the community and many of our stakeholders. Each year the OAS Board of Directors provides leadership and significant impact on the OAS mission and vision.
Current Board Members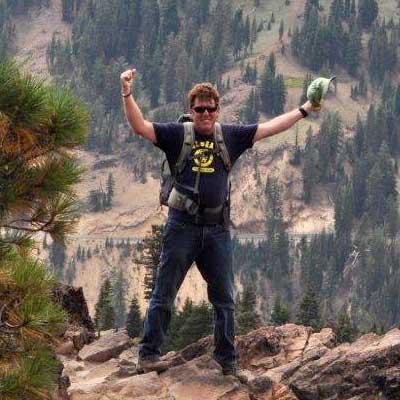 Neal Hueske
President
Neal has been president of the OAS board since 2006 and is humbled every day by the graciousness, generosity and courage of OAS participants, volunteers, instructors and supporters. He is a retired attorney, avid skier, optimistic golfer, aspiring cyclist, father of two beautiful girls, and married to Jodie who is an executive at Les Schwab. For a so-called retired guy, all of these things keep him rather busy.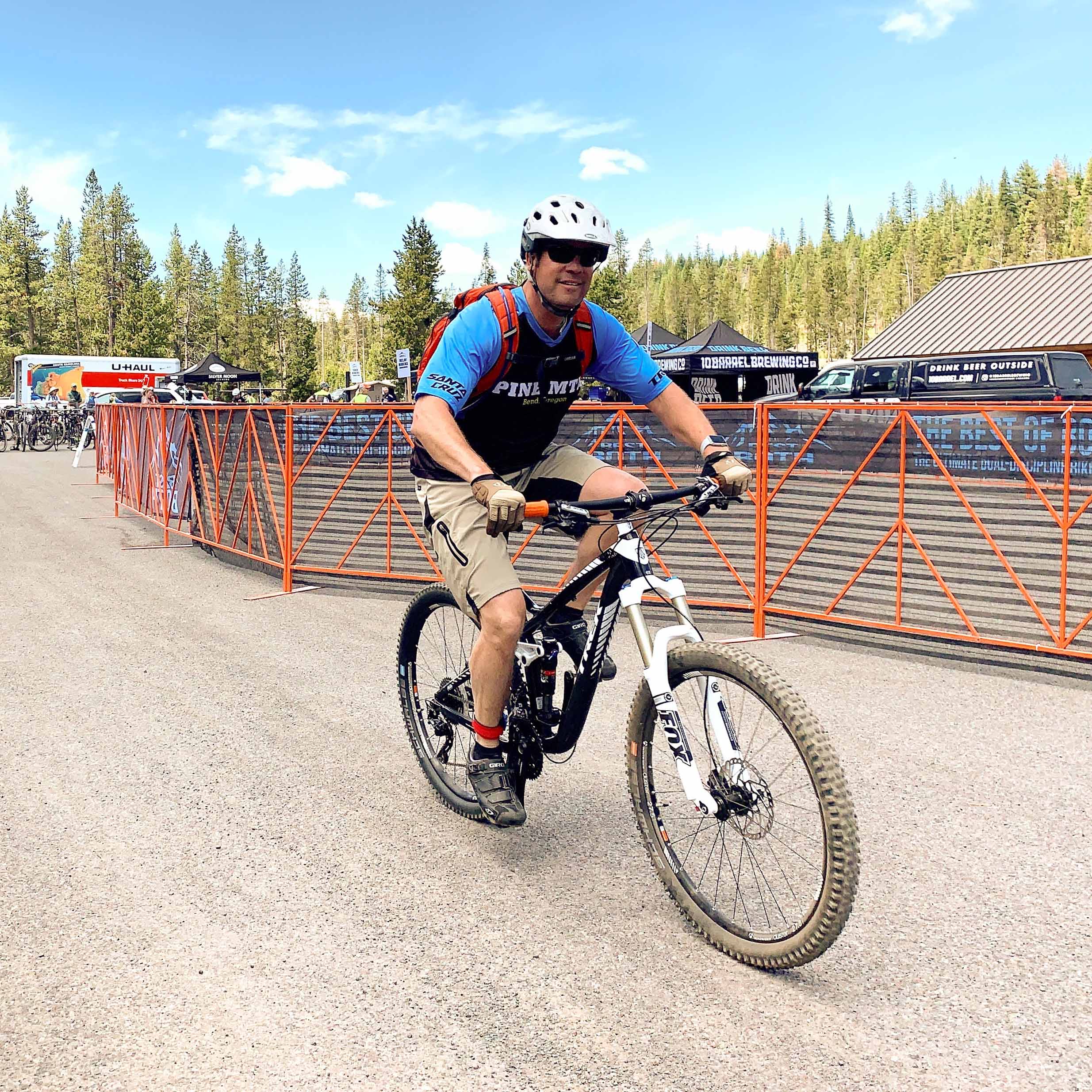 Jason Epple
Vice President
Born an Oregonian, grew up in the Willamette Valley and graduated from Oregon State in 1993. Moved to Bend in 1998 with my wife Trisha where we now are raising our four children. I am a partner of Century Insurance Group, a Bend based insurance agency. For me one of the greatest things is spending time with my family on the mountain. I believe everyone should have the opportunity to experience snow sports which is primarily why I am drawn to Oregon Adaptive Sports.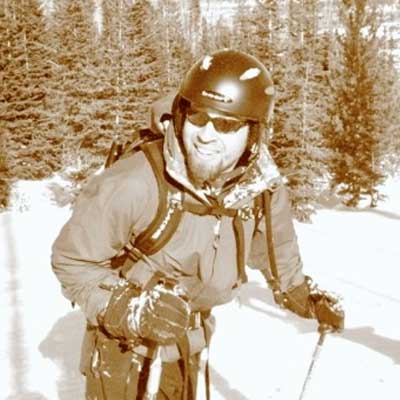 Eric Ballinger
Eric is a fourth generation Oregonian who grew up skiing at Mt. Ashland and Mt Bachelor. He graduated from University of Oregon with a degree in Biology and worked extensively with fruit flies and zebra fish in the Molecular Biology department. He also volunteered with Special Olympics and traumatic brain injury support groups while in Eugene. It was those interactions that pointed him towards a second career, a master's degree in Physical Therapy from Pacific University. Upon receiving his master's degree, he moved to Bend in 1996 and has been working at St. Charles Medical Center ever since. He currently works in the Outpatient Rehabilitation department, conducts a weekly wheelchair seating and positioning clinic, and is a certified ATP (Assistive Technology Practitioner) through Rehabilitation Engineering Society of North America.
I have pointed many people towards OAS over the years and it has made all the difference in so many ways. Providing a service that enhances quality of life, introduces or reintroduces people to the great outdoors, builds community, confidence, and independence. I am humbled and honored to be on the board of OAS.
Colleen Dougherty
Founder
Colleen has been involved with Oregon Adaptive Sports since its inception and has been an active board member since 2003. Her love for the organization and the people OAS serves is shown by her continued years of involvement and dedication to the growth and success of OAS. Colleen's current focus with OAS is finance, marketing and special events. She holds a dual bachelors degree in English and Art History from Santa Clara University and competed in the 1996 Paralympic games in Atlanta in swimming. Colleen lives in Bend, serving on BendFilm's advisory committee and co-chairing its annual Spring Fundraiser, designing and developing accessible homes, spending time with her family and friends and stays active with swimming, biking and skiing.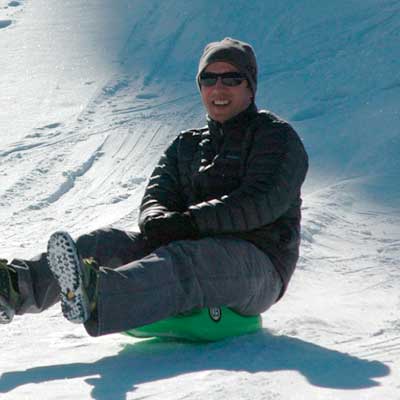 Jason Montoya
Jason grew up in Eugene, Oregon with his twin brother and their mom. After graduating from Fort Lewis College in Durango, Colorado, Jason began his instructor career at Beaver Creek and worked there from 1996 to 2001. Throughout his years instructing, Jason has become certified in Alpine and Telemark skiing, as well as snowboarding. In 2001 he returned to Oregon, settling in Bend with his wife Bre. He continued his teaching career at Mt. Bachelor and was the Director of Gravity School and Daycare. In addition to snowsports instructing, Jason is a certified white water raft guide, a board member for his family business, coaches his two son's lacrosse and football teams and is a general outdoor enthusiast. Jason is excited with the opportunity to bring his knowledge of the outdoors and business to Oregon Adaptive Sports.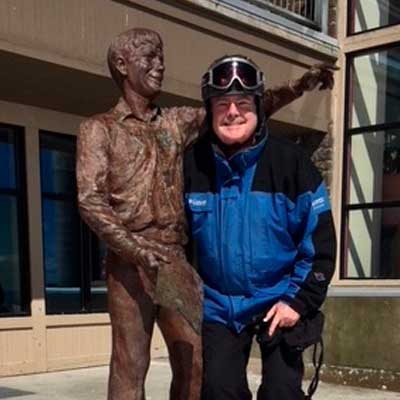 Randy Norris
Randy has been a regular on Mt. Bachelor since its second year. 6 years ago, he and his wife Lynn, moved full time to Central Oregon after of 33 year career in International business. Randy has been a lifelong supporter of nonprofits and is excited working with the outstanding OAS volunteers, instructors, staff and board in pushing the great mission forward.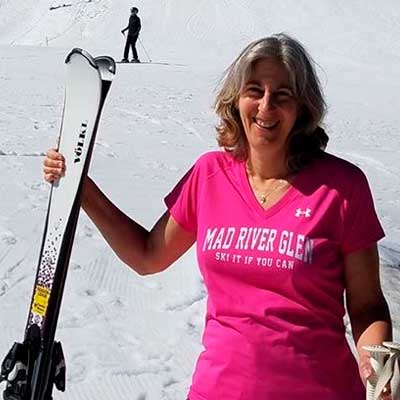 Gail Wilson Webber
Gail retired from Citigroup Inc. in 2016 where she worked as an attorney specializing in corporate governance and policy management. Gail and her husband Jim moved from New York to Bend in 2016, looking for a change in scenery and lifestyle. Gail currently volunteers on the hill with OAS. She also has done some volunteering over the summer with OAS biking and yoga programs. Her interest in adaptive sports was sparked by the success of a friend's daughter who skis with the Adaptive Sports Foundation at Windham Mountain in upstate New York.
Gail and Jim enjoy skiing, kayaking, biking, hiking, fly-fishing and falconry. Gail is extremely grateful for the warm welcome and inspiration they have received from the OAS community.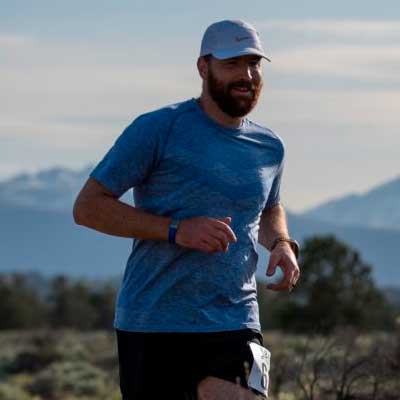 Todd Prior
Todd is a recent Bend transplant from Portland, OR and a Mortgage Operations Admin at First Interstate Bank. Todd practices what we preach at OAS through year-round gettin' after it in the outdoors of Central Oregon and spreading the OAS mission through his never-ending stoke and enthusiasm.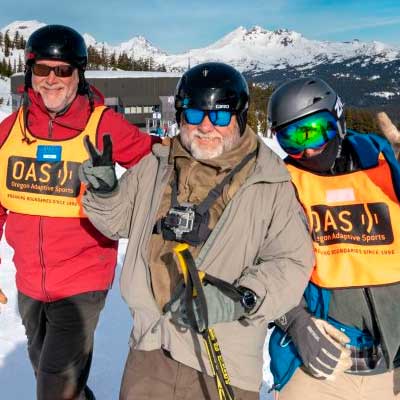 Larry Peck
Treasurer
Larry Peck (pictured left) came to Bend from Arizona, after many years in the last frontier of Alaska. Volunteering on skis for over 5 years, Larry recently joined the Board bringing with him his 30+ years of expertise in finance and business management. Larry helps track every dollar donated and spent at OAS ensuring our funds have maximum value and impact.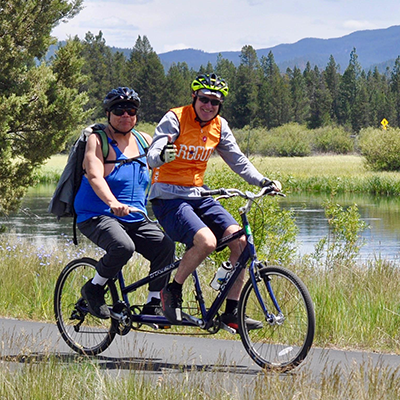 John Dulzo
Secretary
John (on front of bicycle) knew from the first time he visited Bend for a three-day corporate event in '02 that this amazing adventure town could someday become home. And indeed, John and his wife Catherine moved to Bend in '17 when he retired after working 29 years at Toyota Corporation's U.S. headquarters in Southern California. From the moment he arrived in Bend John began searching for a way to make a contribution to the community and apply his experience in a variety of management positions in Sales Operations, Marketing, Customer Experience Research and Organizational Planning.
John first learned about OAS in a chance meeting with an OAS athlete and her family at a local restaurant on a very cold, snowy night during the height of "Snowmageddon". He was immediately struck by her amazing motivation, bravery and grit, qualities that reside in each OAS athlete. Now John can usually be found in an orange vest on two skis or two wheels, or working with the staff, Board, and volunteers to spread the message and grow the organization.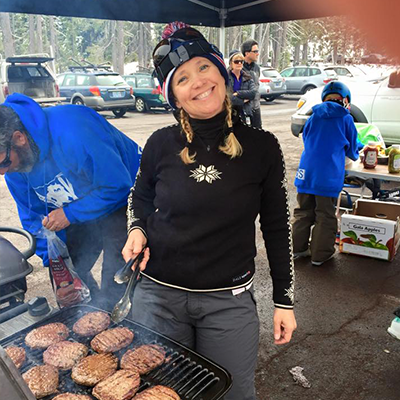 Heather Huston Johnson
Heather is a 4th generation Oregonian who grew up in Portland. After graduating from University of Oregon with an accounting degree and working for Deloitte & Touche, Heather realized her heart was in Central Oregon and moved to Bend in 1997. Heather is the owner and CEO of Oregon Media, publisher of lifestyle magazines including Bend Magazine and Bend Home + Design, numerous visitor guides and University of Oregon's magazine, Oregon Quarterly.
Heather has been involved with OAS in various capacities over the years with a current focus on helping OAS with special events and in relation to the tourism sector, as she also serves on the board for the Oregon Destination Association. She was first introduced to OAS by her good friend, Kendall Cook. Kendall helped Heather and her family share one last day of skiing with Heather's mom, Bonnie, who died of Cerebellar Ataxia in 2014. That magic day brought so much joy to Bonnie, Heather, and their whole family, and they are forever grateful to OAS. Heather is an avid skier who loves being in the outdoors with her husband, Ross, and their children Hannah and Fletcher.
Honorary Board Members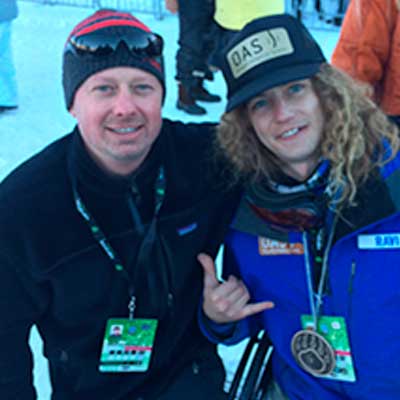 Kendall Cook
Founder
Kendall is a founding member of OAS and has over 20 years of adaptive teaching experience. He served on the board of directors from 2003-2017 and has also served as program director, instructor and volunteer. The impact of OAS on participants and their families, as well as, the incredible dedication of OAS volunteers is what he is most inspired by.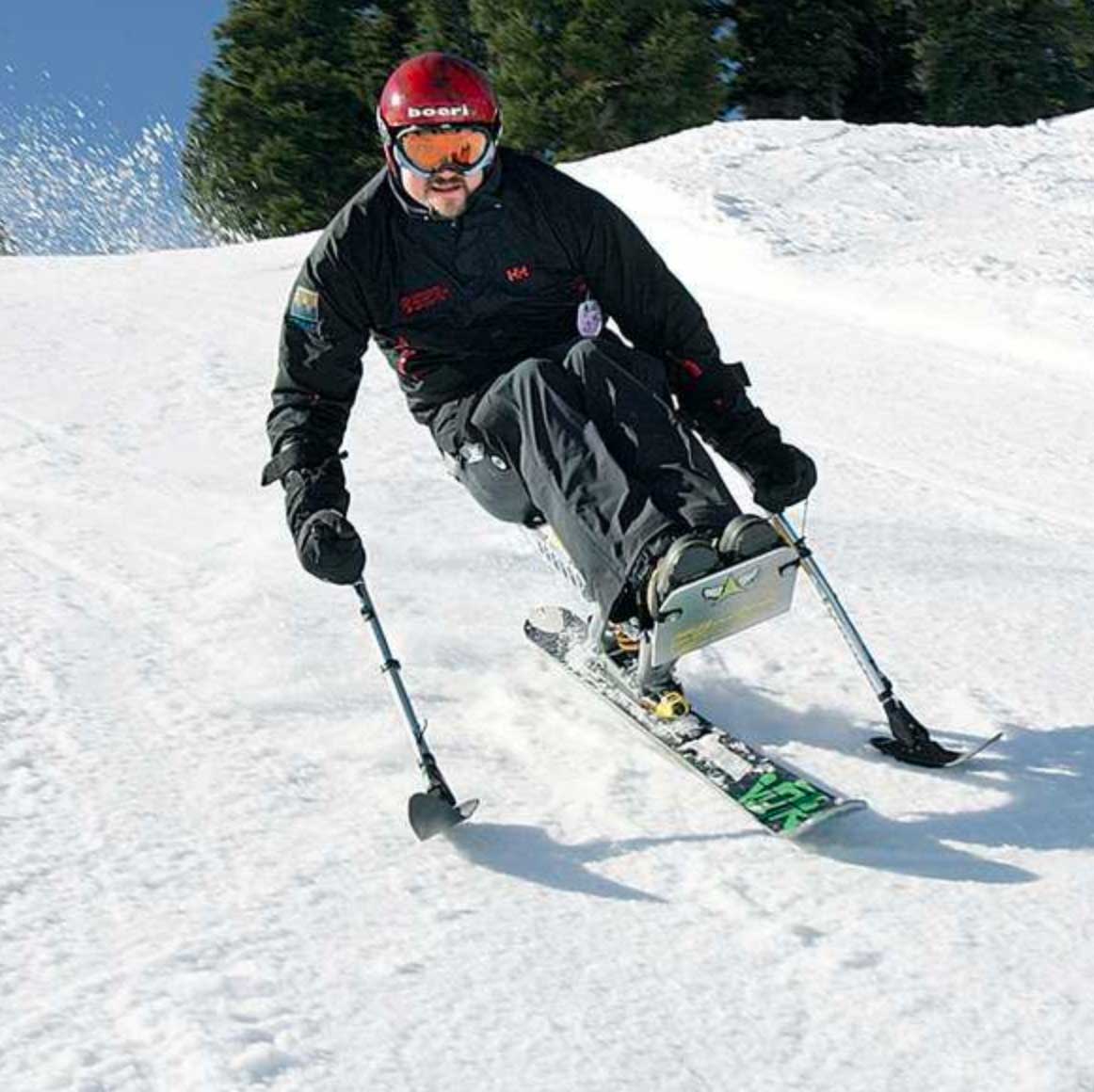 Kevin McCormack
My involvement with OAS began as a participant and student shortly after a skiing accident in Canada that left me paralyzed below the waist. I was lucky enough to have been taught to sit-ski by OAS' Kendall Cook, whose unwavering patience and goodwill allowed, even me, to become a capable skier again. Our friendship throughout the learning process grew into a special bond and Kendall invited me to help teach newly injured mono skiers as a volunteer and later a member of the board of directors.
I'm a husband to a beautiful wife and father to two wonderful girls and my initial fear after my accident was that I would lack the abilities to be either. Through OAS and the people involved with the organization I came to realize not only could I still participate in outdoor sports but more importantly — be an active and productive participant in life. My deepest gratitude goes out to all of the volunteers, sponsors, donors, and Board Members of the Oregon Adaptive Sports family. Your dedication, hard work, and kindness helped me to see there is truly 'Life After Tragedy'. The gains to the human spirit, quality of life, confidence and hope OAS provides to all involved is an immeasurable gift! My hope now as a member of the OAS family is, in some small way, I can help to ignite the spark in the lives of other challenged athletes that OAS helped to re-ignite in me.