Year-Round Life-Changing Outdoor Experiences
Oregon Adaptive Sports offers year-round outdoor recreation programs for individuals with disabilities. Our programs are designed to accommodate a wide range of populations with different skill levels from first time to elite athletes.
Winter Programs will be offered at our local resorts here in Central Oregon, Mt. Bachelor and Hoodoo Ski Area. Our Mt Bachelor Alpine program will begin December 20th and run through March 27th. Hoodoo programming will Begin on January 13th! For instructions on how to get involved please visit the athlete registration page to sign up for lessons or the volunteer page to learn how to get involved. We are looking forward to sliding on snow with you soon!
Winter Sports and Programs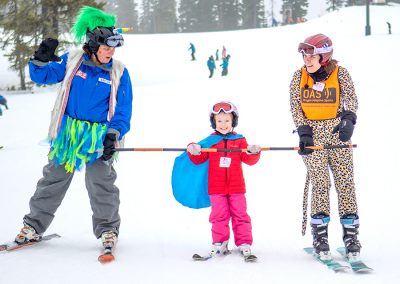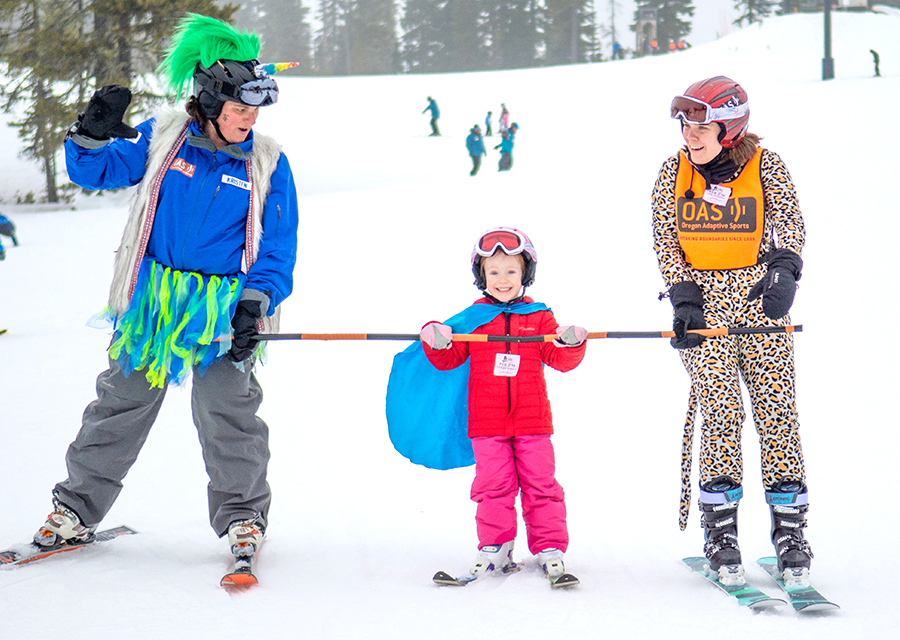 Alpine Skiing
OAS offers ski and snowboard lessons at both Mt Bachelor and Hoodoo Ski Area. Each lesson is individually crafted to fit the needs and goals of the participant.
Explore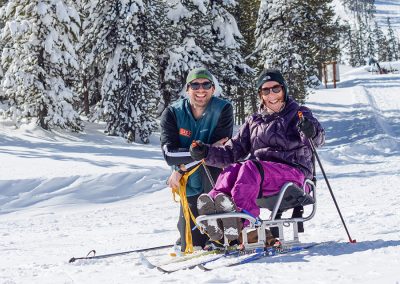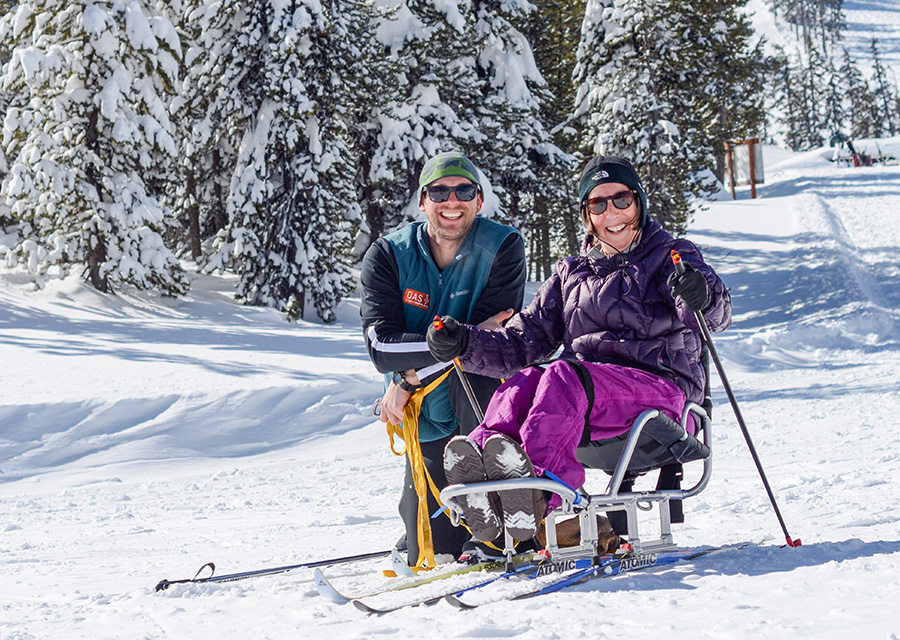 Cross Country Skiing and Snowshoeing
OAS offers instruction and guides for cross country skiing and snowshoeing. Cross country skiing and snowshoeing are great alternatives to alpine skiing and snowboarding offering many individuals access to the beauty of Oregon's outdoors in wintertime.
Explore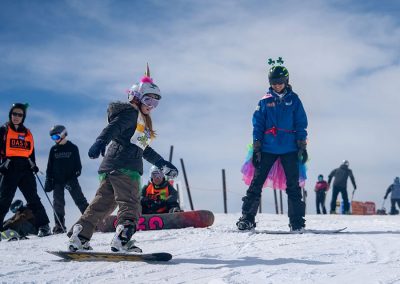 Snowboarding
OAS offers alpine ski and snowboard lessons at Mount Bachelor and Hoodoo Ski Area.
Explore
Summer Sports and Programs
Please note that currently OAS is unable to provide personal care for any of our clients. Caretakers are welcome on any program free of charge to assist with clients needs during programming.