Meet the OAS Staff
Interested in joining our team? OAS is hiring! Click here to learn more.
OAS Year Round Staff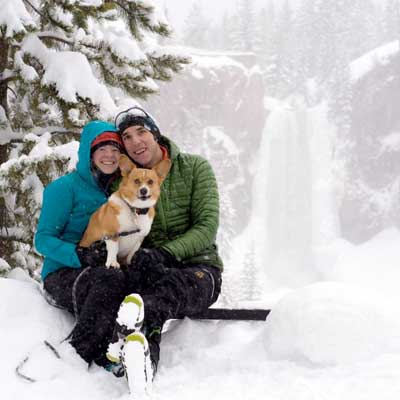 Pat Addabbo
Executive Director
Pat came to OAS from Crested Butte, CO after spending five years helping run programs at the Adaptive Sports Center. Pat has a background in outdoor adventure education and has a degree in Outdoor Leadership and History from Warren Wilson College in Asheville, NC. Pat believes the key to a happy and fulfilling life is spending time in nature and the outdoors and thus is often found outside on a bike, skis, or trail, usually with his corgi Griffin and partner Hannah alongside. You can contact Pat directly at pat@oregonadaptivesports.org.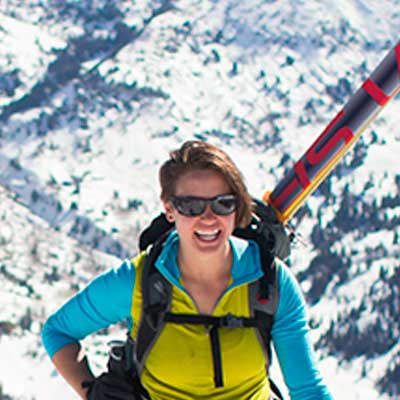 Kadee Mardula
Operations Director
Growing up on the ski hills of Park City, Utah, Kadee has always had a passion for mountains and snow. She started volunteering with OAS in December of 2014 after completing her Master's degree in Mechanical Engineering at Oregon State University. Kadee immediately fell in love with the OAS community and environment. The mountains are always calling her and she can usually be found ski mountaineering, backcountry skiing, adventure racing, running, biking, rock climbing, doing yoga and acroyoga. Kadee's goal is to support others find joy, mental and physical strength and a sense of purpose through the activities she loves.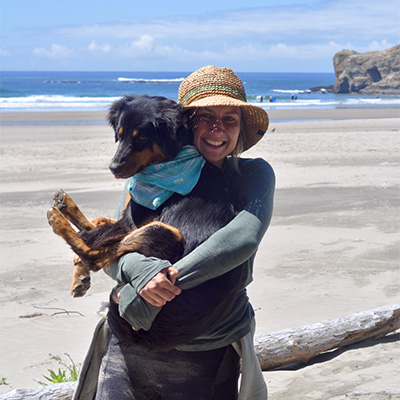 Kellie Standish
Marketing + Development Coordinator
Originally from the Seattle area, Kellie grew up skiing the Washington Cascades and Mt Bachelor. She began as a volunteer while in college, and instantly fell in love with OAS, commuting from Salem quite literally every winter weekend. After graduating with a degree in political science and a summer stint working in Costa Rica, she realized that her love for OAS was special enough to make Bend home. When she isn't volunteering or working, she spends her free time skiing, biking, surfing, climbing and playing with pups. Access to the outdoors and the lifestyle and community that Bend provides has been life changing for Kellie, and she hopes to share that with others.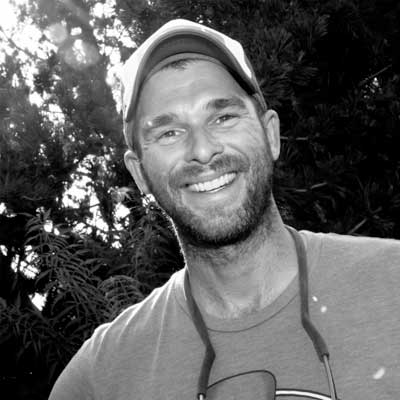 Matt Porter
Equipment Manager + Instructor
After serving nearly 11 years in the U.S. Air Force, Matt decided to pursue a different career path. He moved to Bend in 2014 to earn his Bachelor of Science in Tourism and Outdoor Leadership through Oregon State University. Thanks to a fellow student (Thanks Matt E.!) he heard about OAS and began volunteering as much as possible. Matt loves the adaptive sports community, OAS's mission, and getting to share amazing outdoor experiences with our athletes. When not working he can be found mountain biking, snowboarding, riding motorcycles, or generally anywhere in nature.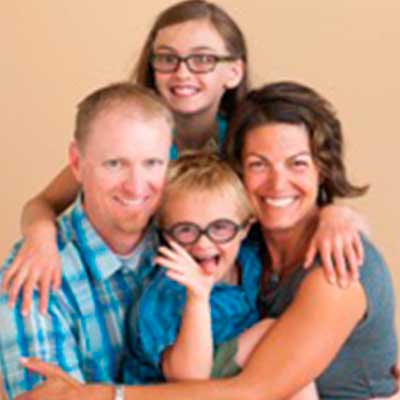 Leah Persichilli
Instructor
As East coast transplant, Leah has lived most of her adult life in northern Arizona, South Lake Tahoe and Central Oregon. Her diverse outdoor background ranges from professional ski patrol, horse-pack & backpack guide/cook in southern Utah, geology assistant on the Colorado River Grand Canyon, and surf camp in southern California to name a few! However, her most adventurous job so far is raising two kids! Leah loves skiing, running and all of the "usual" Bend activities as well as growing food, cooking, canning, keeping chickens and bees, and all manner of urban farming. A passion for outdoor adventure and a strong belief in the inclusion of people of ALL abilities brings her to the OAS team.
OAS Seasonal Staff and Instructors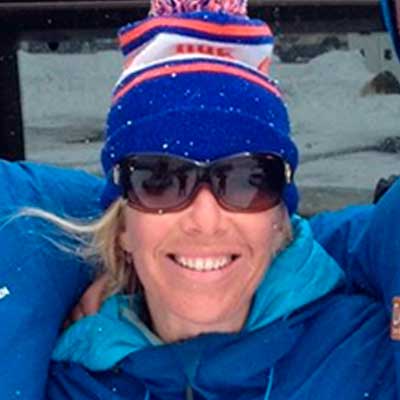 Melodie Buell
Training Supervisor
Originally from Mt. Ashland, Melodie has spent the last 16 years working in resorts locally and around the world as a coach and instructor. She joined OAS in 2008 and finds herself on a variety of lessons, but has an affection for those with ample creativity. When not on the mountain, she is either riding her bike or working as a brand experience consultant locally and beyond.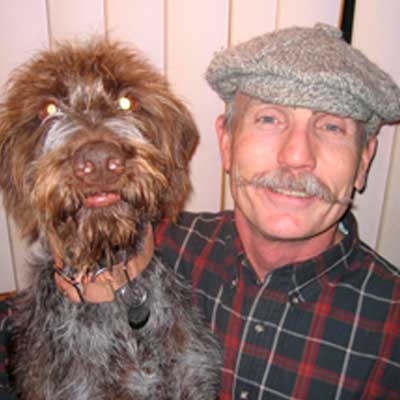 Mark Thompson
Instructor
Mark started skiing at age 14 in New Hampshire. In high school, he was on the ski patrol in the evening after his school day at Mt. Tom in Massachusetts. After cruising the Atlantic on a sailboat for 7 years, he and his wife, Bunny, moved to Sisters in 2001. He started working at Hoodoo in 2001 as a lift operator and became involved in Alpine Adventures during a Lift Evac Drill that year. He's been hooked on OAS ever since.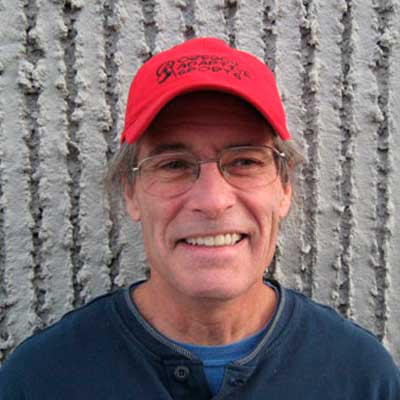 Ben Sparrow
Instructor
Ben has been skiing for 44 years and is celebrating his 17 season with OAS. Woodworking and skiing are Ben's two passions in life. Ben is very honored to share his passion for skiing with OAS and its participants. In the off season Ben enjoy kayaking, mountain biking and being in the great outdoors!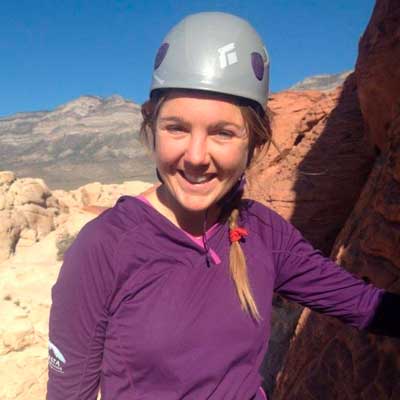 Dayna Vogt
Instructor
Dayna joins the OAS instructor staff from the volunteer pool this year. She is a snowboarder, skier, and doer of many outdoor sports. She loves spending time outdoors for a number of reasons, but especially for the quality time with friends and the challenge of doing new things. She spends her summers working for Outward Bound and migrates to California in the spring and fall to teach environmental education trips for school groups. Dayna loves being a part of the OAS community and is stoked to be able to bring other individuals into it!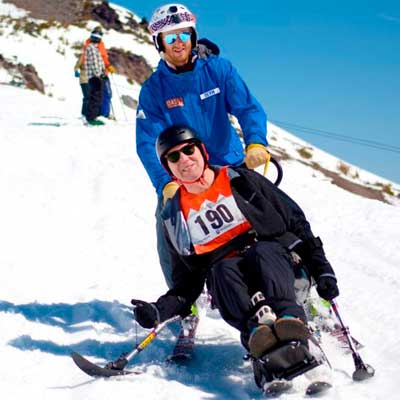 Devin Harrigan
Instructor
Devin is a native Oregonian and has been with OAS since 2011. He holds a bachelor's degree from Santa Clara University. Devin is a skier and snowboarder, and off the snow he enjoys all of Bend's outdoor activities. Devin instantly fell in love with OAS and constantly finds inspiration from the amazing strength of OAS participants and volunteers.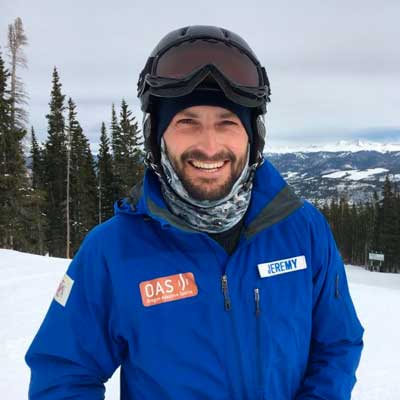 Jeremy Fox
Instructor
Jeremy began his involvement with OAS as a volunteer during the winter of '08-'09. He has worked as an instructor and Assistant Program Director, and was the Winter Program Director from 2011-2016. During other times of the year you might find Jeremy working for Outward Bound in central Oregon, or exploring the great outdoors by foot, bike, raft and canoe. Jeremy's favorite parts of winter are overdosing on holiday music, bluebird ski days, and feeling the days gradually lengthen as winter progresses.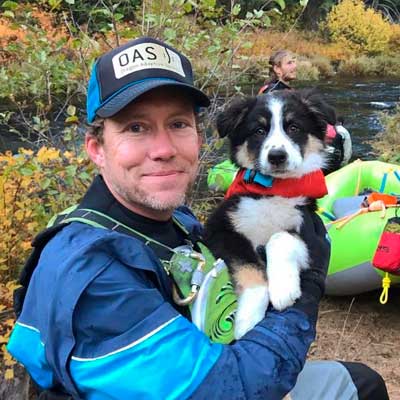 Russ Hatch
Instructor
Russ joined OAS from the volunteer pool this year. His professional background in in education, as a national board certified teacher of 12 years. Russ has also worked as a river raft guide, running coach, ski and snowboard coach, mountain bike coach, graphic designer, photographer, and search and rescue volunteer. Russ is recently back in school, working to earn his master's degree in clinical mental health counseling. Russ first hit the slopes with his dad at the age of 4, learning to alpine ski in the Southern Rockies. In his early 20s, Russ learned to telemark ski and began spending more and more time exploring the winter backcountry. He is stoked to be a part of a community that brings the opportunity to access the outdoors to everyone, and fulfills that mission both on and off the slopes. When Russ isn't working or doing grad school, he is playing with his puppy Danner in the snow or on the rivers.