Meet the OAS Team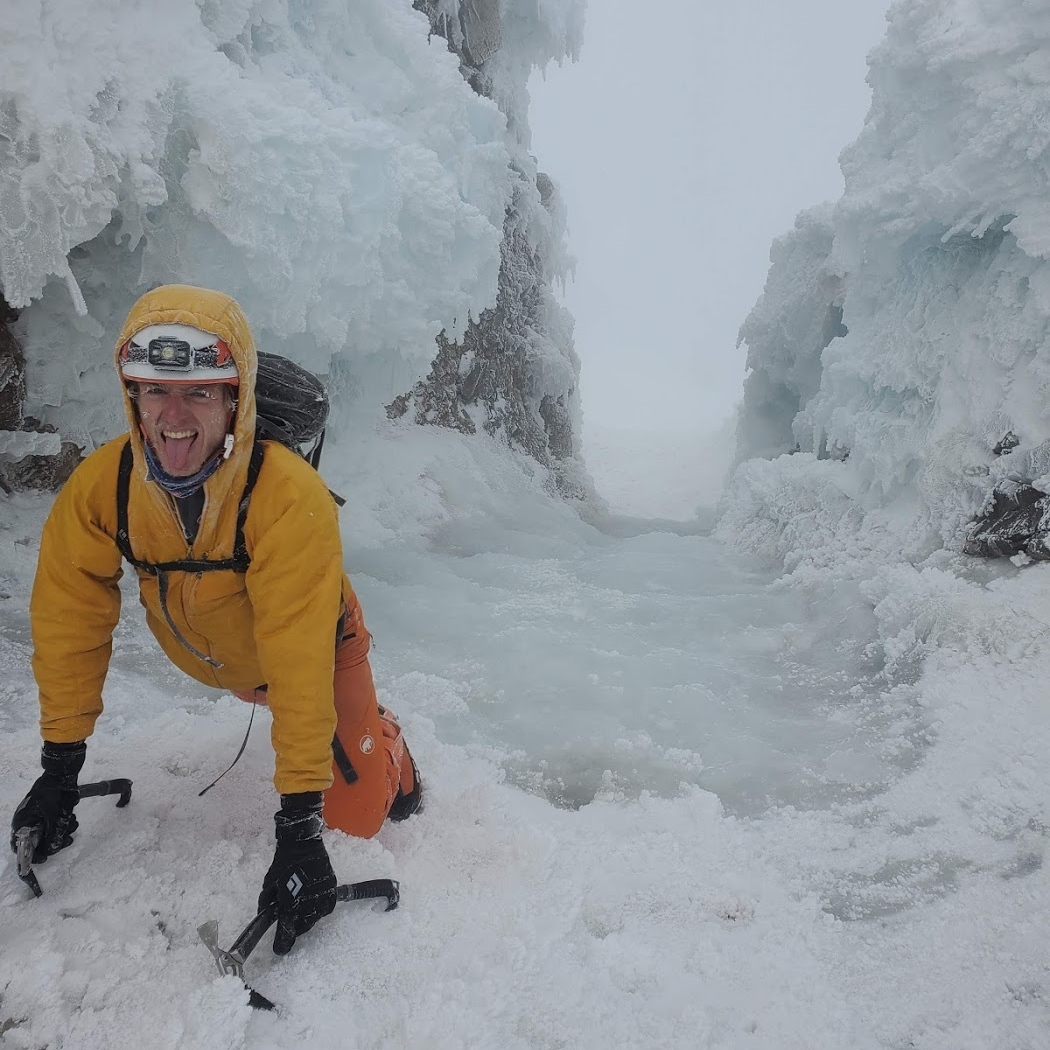 Adrien Costa
Instructor
Adrien recently graduated with a degree in psychology from OSU Cascades, and is stoked to join the OAS family. As an adaptive climber and mountaineer, Adrien finds a lot of meaning in helping OAS's athletes foster independence and accomplish their goals, whatever those may be!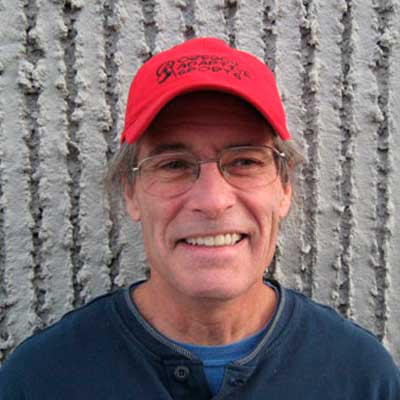 Ben Sparrow
Instructor
Ben has been skiing for over 40 years and more than 20 with OAS! Woodworking and skiing are Ben's two passions in life. Ben is very honored to share his passion for skiing with OAS and its participants. In the off season Ben enjoy kayaking, mountain biking and being in the great outdoors!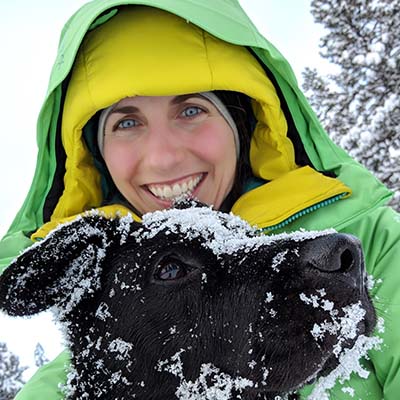 Bonnie Randolph
Instructor
Bonnie is a former school teacher with a M.Ed in Special Education and a M.Ed in Early Childhood Education. She believes everyone belongs outside and has the right to outdoor access, so she left the classroom to merge her teaching skills with her love for the outdoors. In the winter, Bonnie spends all hours teaching snowboarding and shredding. When the snow melts, she coaches mountain biking and enjoys downhill riding, hiking, and paddling. Bonnie is passionate about the preservation and low-impact enjoyment of public lands, and she enjoys teaching her students to Leave No Trace.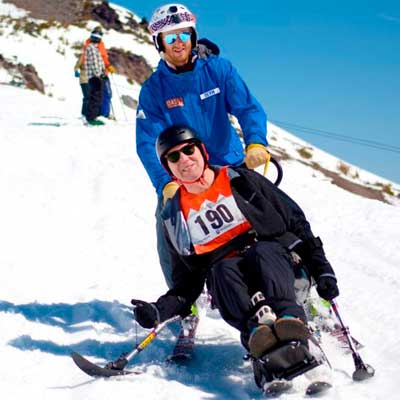 Devin Harrigan
Instructor
Devin is a native Oregonian and has been with OAS since 2011. Devin holds a Bachelor's Degree in Finance from Santa Clara University and spends his weekdays working as a certified financial planner for Ascent Capital Management. Devin is a skier and snowboarder, and off the snow he enjoys all of Bend's outdoor activities as well as international travel. Devin instantly fell in love with OAS and constantly finds inspiration from the amazing strength of OAS participants and volunteers.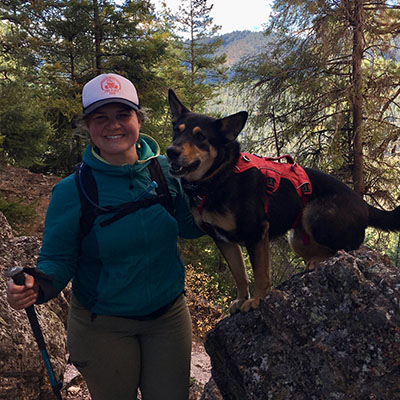 Hayley McClure
Program Manager
Born and raised in Portland, OR, Hayley studied Tourism and Outdoor Leadership at Oregon State Cascades and joined the OAS team in 2019 after working in the healthcare industry.  Hayley is the first point of contact for many OAS athletes and volunteers scheduling every activity that OAS offers throughout the year.  Hayley, her partner Josh, and dog Walker can be found adventuring throughout the state, especially on Oregon's iconic rivers in the summer months.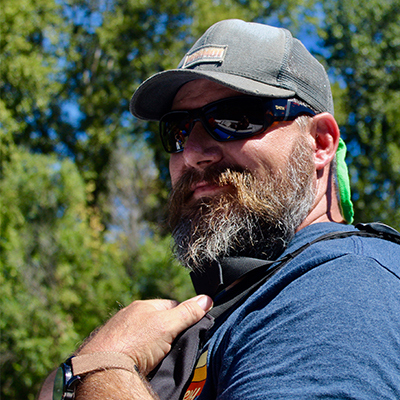 Jared ApJoke
Equipment Manager
Jared and his wife have recently settled in Central Oregon after years in the high country of Colorado. He is a proud parent of two amazing daughters and a St. Bernard, Whiskey. A former Marine, educator, business owner and executive, he has found what he believes are the two most important things in life. Being outside and helping others achieve their goals. An avid snowboarder, rafter, disc golfer, mountain biker and traveler, he is ecstatic to join the OAS community. He looks forward to getting to know the entire team and helping in as many ways he can.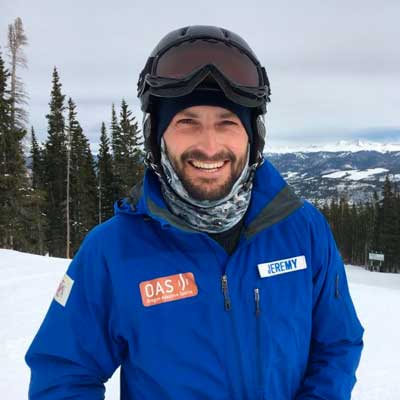 Jeremy Fox
Instructor
Jeremy began his involvement with OAS as a volunteer during the winter of '08-'09. He has worked as an instructor and Assistant Program Director, and was the Winter Program Director from 2011-2016. During other times of the year you might find Jeremy working for Outward Bound in central Oregon, or exploring the great outdoors by foot, bike, raft and canoe. Jeremy's favorite parts of winter are overdosing on holiday music, bluebird ski days, and feeling the days gradually lengthen as winter progresses.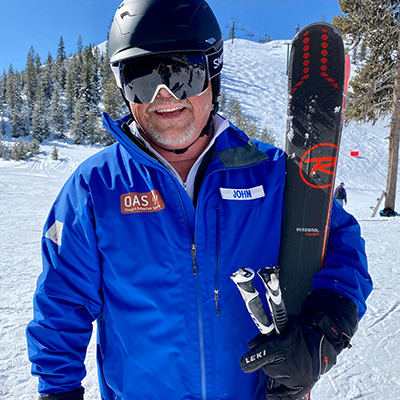 John Morgan
Hoodoo Program Coordinator & Instructor
John has been a ski instructor for almost 50 years, first teaching alpine and then switching to adaptive in 1996. His sons have cerebral palsy and adaptive skiing has given them an opportunity to get them actively involved and loving skiing as much as John does. He has his Level III Alpine and Level I Adaptive certifications. John is part of the OAS team at Hoodoo, his home area since he started skiing. John is an urban planner and city manager professionally. He has a consulting firm serving primarily local governments throughout the state working on community and organizational development. He is a graduate of Willamette University and lives in Keizer with his wife and two cats. When not skiing he enjoys theater, road trips, and camping.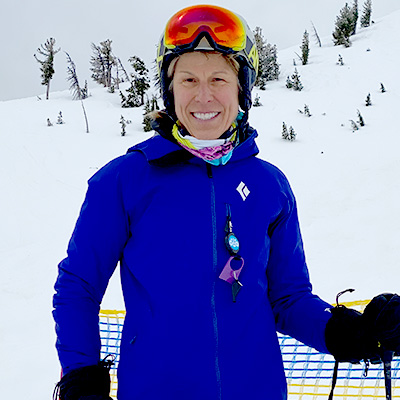 Kathy Farrell
Instructor
Kathy grew up in Michigan where she developed a love for anything outdoors, especially during the winter months. She began her professional career there teaching physical education and health along with coaching a variety of sports, and continued as an educator after moving to Oregon in 2006. When the snow melts you can typically find Kathy cycling, paddling, hiking/backpacking, and exploring both locally and around the globe, with her dog whenever possible. "I'm grateful for the opportunity to be part of the OAS team as they continue to create quality and meaningful experiences, giving every participant an opportunity to develop and sustain a love for moving in the outdoors".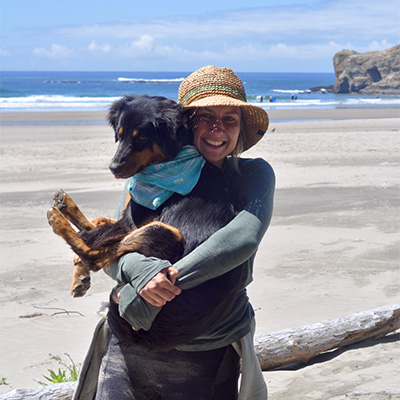 Kellie Standish
Instructor
Originally from the Seattle area, Kellie grew up skiing the Washington Cascades and Mt Bachelor. She began as a volunteer while in college, and instantly fell in love with OAS, commuting from Salem quite literally every winter weekend. After graduating with a degree in political science and a summer stint working in Costa Rica, she realized that her love for OAS was special enough to make Bend home. When she isn't volunteering or working, she spends her free time skiing, biking, surfing, climbing and playing with pups. Access to the outdoors and the lifestyle and community that Bend provides has been life changing for Kellie, and she hopes to share that with others.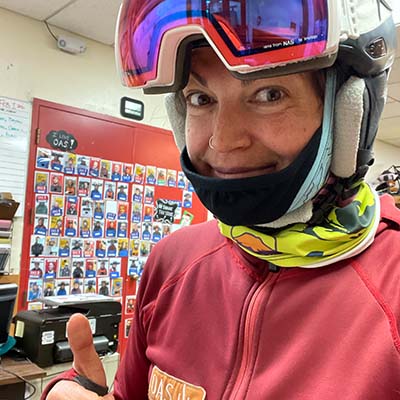 Leah Persichilli
Program Director
As East coast transplant, Leah has lived most of her adult life in northern Arizona, South Lake Tahoe and Central Oregon. Her diverse outdoor background ranges from professional ski patrol, horse-pack & backpack guide/cook in southern Utah, geology assistant on the Colorado River Grand Canyon, and surf camp in southern California to name a few! However, her most adventurous job so far is raising two kids! Leah loves skiing, running and all of the "usual" Bend activities as well as growing food, cooking, canning, keeping chickens and bees, and all manner of urban farming. A passion for outdoor adventure and a strong belief in the inclusion of people of ALL abilities brings her to the OAS team.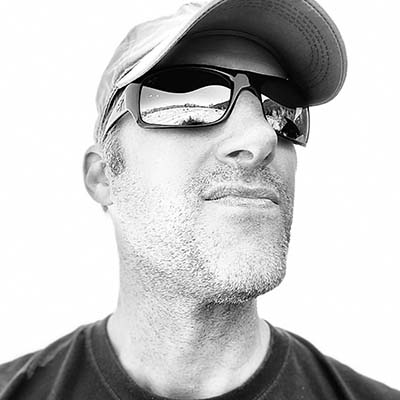 Lou Bauer
Instructor
Lou served 25 years in the US Army in a wide variety of leadership positions. Lou deployed overseas to South Korea, Kosovo, Pakistan, Iraq (twice) and was awarded the Bronze Star in Afghanistan. He spent the last part of his army career developing military systems such as combat vehicles and computer networks.
Lou combines his military experience with his passion for the outdoors in order to teach not just the technical aspects of a sport, but also leadership, teamwork, problem solving, decision making, resilience and safety/risk management. Lou's objective is to pass his love and respect for the outdoors and sports to others, while instilling confidence through setting and achieving goals.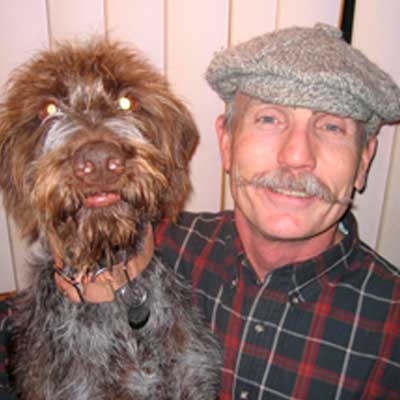 Mark Thompson
Instructor
Mark started skiing at age 14 in New Hampshire. In high school, he was on the ski patrol at Mt. Tom in Massachusetts after his school day.  After cruising 40,000 miles on a sailboat for 7 years, he and his wife, Bunny, moved to Sisters in 2001. He started working at Hoodoo in 2001 and that year became a volunteer with Alpine Adventures (OAS). He's been hooked on OAS ever since. His passion is to assist people of all abilities to enjoy outdoor recreation and to challenge their skills.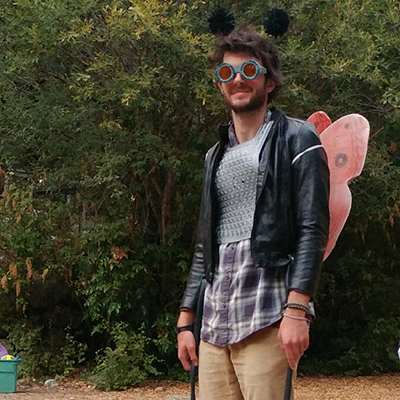 Matt Nugent
Instructor
Matt is constantly in motion as a learner and traveler of life. He seeks out people and places, as well as the constant search to find the perfect rock to sit on. He is BEYOND psyched to get amongst it with OAS and the community that it serves; finding the intersection between recreation and education. When he isn't out recreating, Matt can often be found trying out new veggie recipes, especially ones involving beets. Yum! Additionally, Matt likes to climb, ski, bike, and gaze at clouds.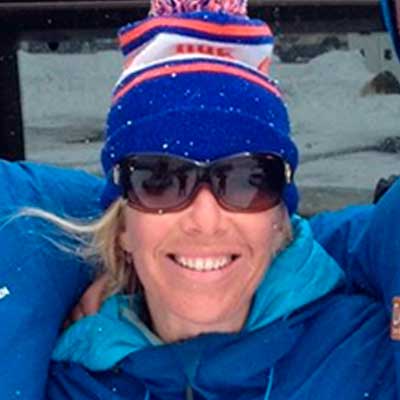 Melodie Buell
Education & Training Manager
Originally from Mt. Ashland, Melodie has spent the last 16 years working in resorts locally and around the world as a coach and instructor. She joined OAS in 2008 and finds herself on a variety of lessons, but has an affection for those with ample creativity. When not on the mountain, she is either riding her bike or working as a brand experience consultant locally and beyond.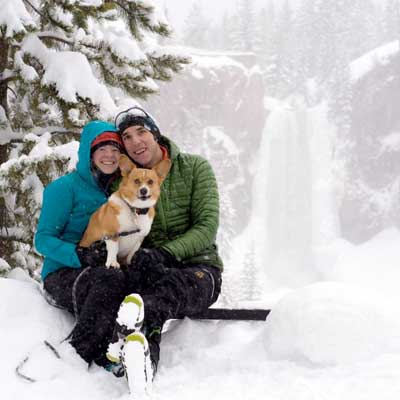 Pat Addabbo
Executive Director
Pat came to OAS from Crested Butte, CO after spending five years helping run programs at the Adaptive Sports Center. Pat has a background in outdoor adventure education and has a degree in Outdoor Leadership and History from Warren Wilson College in Asheville, NC. Pat believes the key to a happy and fulfilling life is spending time in nature and the outdoors and thus is often found outside on a bike, skis, or trail, usually with his corgi Griffin and partner Hannah alongside.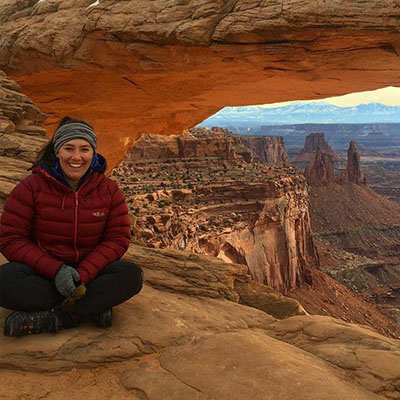 Rachel O'Connor
Assistant Program Coordinator & Instructor
Rachel joined the OAS instructing team this year and has already felt incredibly welcomed by this community.  Rachel grew up skiing in Northern Idaho and since 2016 has spent her summers working as an Outward Bound Instructor where she has enjoyed taking students on backpacking and climbing trips throughout California.  When not skiing she enjoys hiking, exploring new places, playing violin, or reading a good book.  Rachel is excited to bring her background as a Special Education teacher and an Outdoor Educator to OAS to continue spreading the enjoyment, empowerment, and community that exists in outdoor experiences!