First Chair
When access is equal, potential is limitless.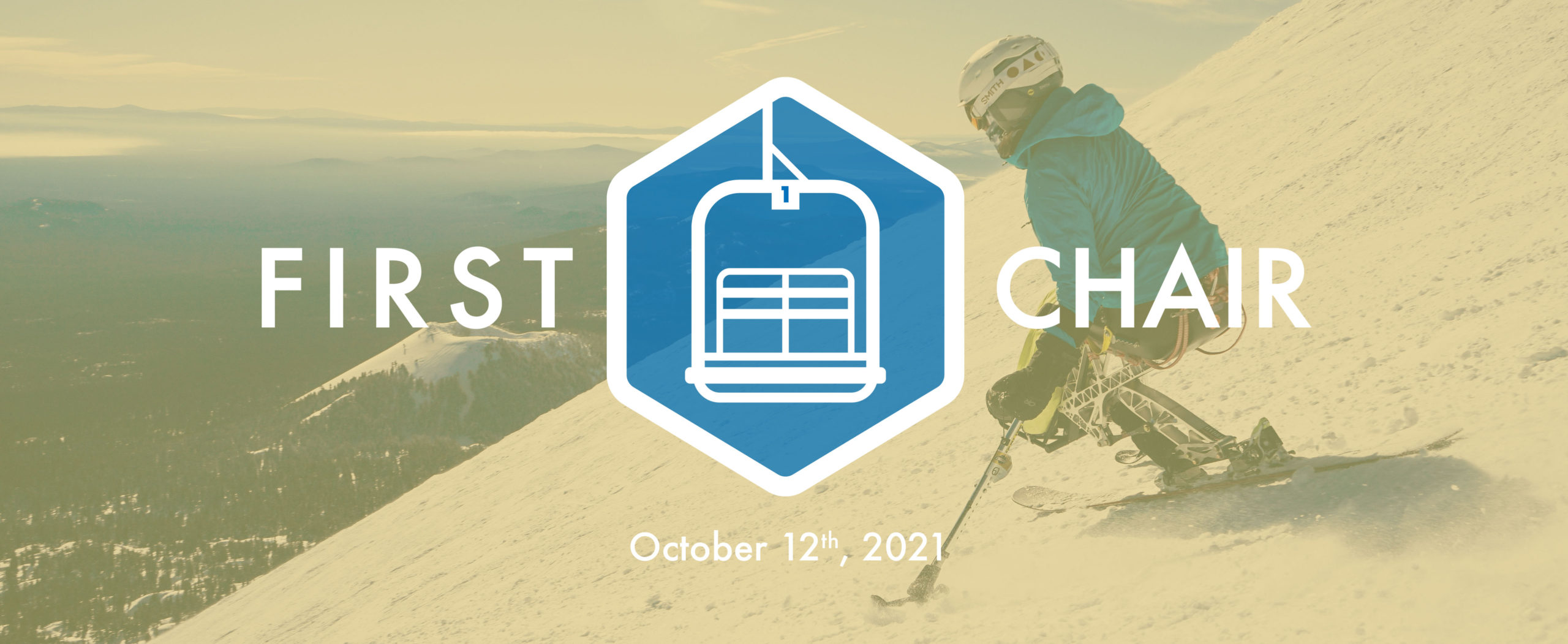 The First Chair fundraiser is a combination of online auction, live broadcast, and small in-person event, a collective effort to help fund the OAS mission.
On October 12th, 2021 the OAS community will once again gather to celebrate the changing power of outdoor recreation. We will hear from OAS athletes and stakeholders about their adventures and how we can all continue to work together to increase access to the outdoors.
Help OAS generate momentum for the campaign by participating as a sponsor, contributing an auction item, or making a donation to the campaign.
The First Chair broadcast will be held on this page and is free for all to attend. Register for the online broadcast through the following link to be sure you don't miss the event or any updates along the way.
The First Chair auction will go live in early October and OAS is still seeking auction contributions. Scroll down to learn more about how you can assist!
If you missed the first annual event, we've posted the entire broadcast at the bottom of this page, thank you for your support!
---
Sponsors
First Chair is presented by these amazing businesses and sponsors!
Independence Sponsor
ANONYMOUS
Resilience Sponsors

Confidence Sponsors




First Turns Sponsors

---
Sponsorship
The success of the First Chair fundraiser hinges on the support of our generous sponsors.  Sponsors provide critical momentum to the First Chair campaign and directly support the OAS Pillars of Access which includes scholarships for OAS athletes and state of the art adaptive sports equipment.
OAS recognizes our sponsors through various marketing and collaborative efforts.  Sponsors at the Confidence level and above will also be invited to the in-person First Chair event.  The full sponsorship guide is available through the link below.  If you have further questions, please contact OAS at firstchair@oregonadaptivesports.org.
Benefits include:
Logo placement on web, email, and social media
Recognition during the First Chair broadcast
Annual sponsor benefits for Confidence level and above sponsors.
Tickets to in-person event for Confidence level and above.
Sponsorship opportunities:
Independence: $10,000 – (includes 8 tickets to in-person event)
Resilience: $5,000- (includes 4 tickets to in-person event)
Confidence: $2,500 – (includes 2 tickets to in-person event)
First Turns: $1,000
View the full 2021 First Chair Sponsor Guide
---
Auction
OAS will be hosting an online auction over the two weeks prior to the First Chair event and broadcast, and will also be auctioning off a few exciting items live during the event.  Contributing an item to the First Chair auction is a great opportunity to support life-changing experiences for individuals with disabilities while also gaining exposure for your business or brand to thousands of OAS' followers.
OAS is seeking auction items or experiences valued at $250 or greater, or smaller items that can be bundled together.  You can contribute an auction item by completing the form linked below or emailing firstchair@oregonadaptivesports.org.
Of particular interest are items including outdoor recreation gear, gift certificates to Central Oregon businesses, or items related to trips around the Pacific Northwest (i.e. condo stays at the Oregon Coast, or lodging in the Columbia River Gorge).
---
Donate
Support the First Chair fundraiser at anytime by making a secure online contribution at the link below.  Or, please mail a check made out to "OAS" to63025 OB Riley Road, Suite 12, Bend, OR 97703.
---
Did you miss the 1st annual First Chair event?  Or want to relive the excitement?  View the 2020 First Chair broadcast here: