Cross Country Skiing and Snowshoeing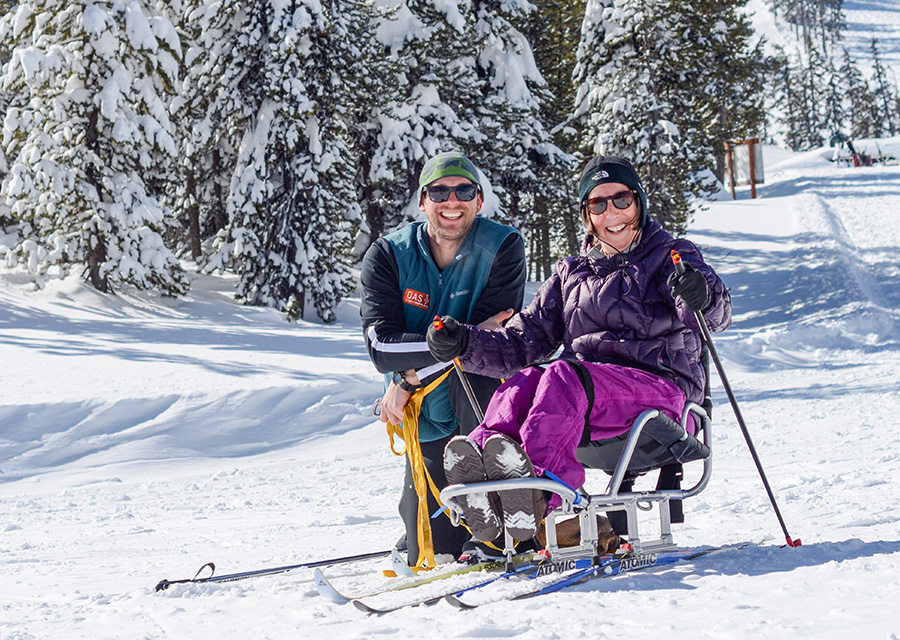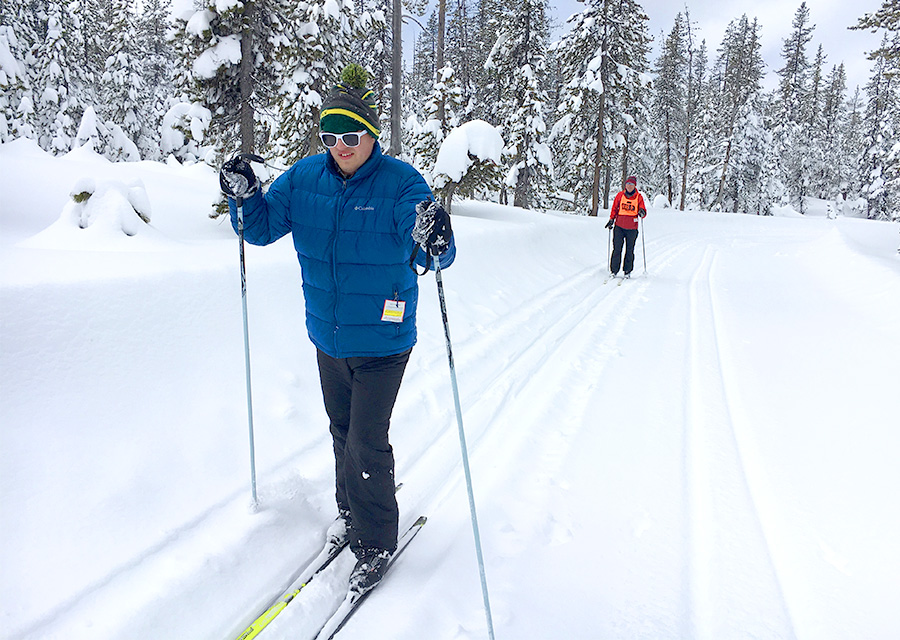 OAS offers instruction and guides for cross country skiing and snowshoeing. Cross country skiing and snowshoeing are great alternatives to alpine skiing and snowboarding offering many individuals access to the beauty of Oregon's outdoors in wintertime. Nordic and snowshoe experiences can be facilitated at Mt Bachelor Nordic Center, Hoodoo Ski Area or Virginia Meissner Sno-Park depending on snow and conditions.
Athlete Registration
Rates and Fees
Lesson rates include all necessary equipment (rentals and/or adaptive), a trail pass, and a trained instructor or guide:
Half Day Lesson at Mt Bachelor or Hoodoo: $45
Half Day Lesson at Virginia Meissner: $35
Offered either as an AM (morning) or PM (afternoon) lesson
9:30 am – 12:00 pm
1:00 pm – 3:30 pm
If you need traditional cross country ski rentals (i.e. not a sit ski) we suggest skiing at a resort for added convenience of on-site rentals.
Adaptive Equipment
Adaptive sports are a unique experience for each individual. The following information is intended to give you a broad understanding of the adaptive disciplines we instruct and some of the equipment that is used in each of them. There are many adaptations and variations within each discipline.
Adaptive Nordic Skiing Equipment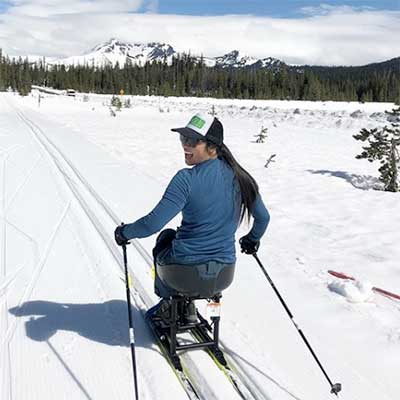 Nordic Sit Ski
Nordic skiing is a fun alternative to typical downhill skiing. OAS has two sit down nordic skis available for use on nordic lessons or nordic programming.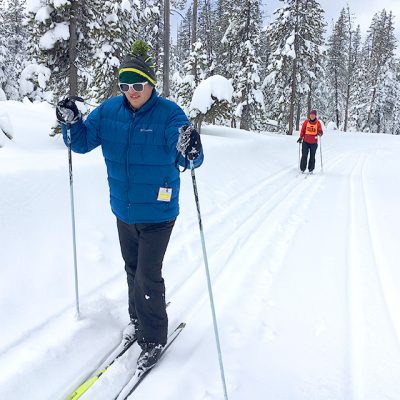 Nordic Skis
Nordic skiing is a fun alternative to typical downhill skiing. Nordic skiing is typically performed on flatter terrain using narrow skis with boots that can be raised off the ski at the heel when striding. There are two main types: classic and skate skiing.