Adaptive Cycle Options for Youth Riders
A beginning guide to adapting bikes for youth.
by Kellie Standish
OAS Staff
Riding a bike can be a fun and exciting activity for youth and their families. It can also be incredibly challenging to try and navigate the world of bicycles and adaptations. The aim of this resource is to provide some tools and basic information to help adapt the riding experience for youth of any ability!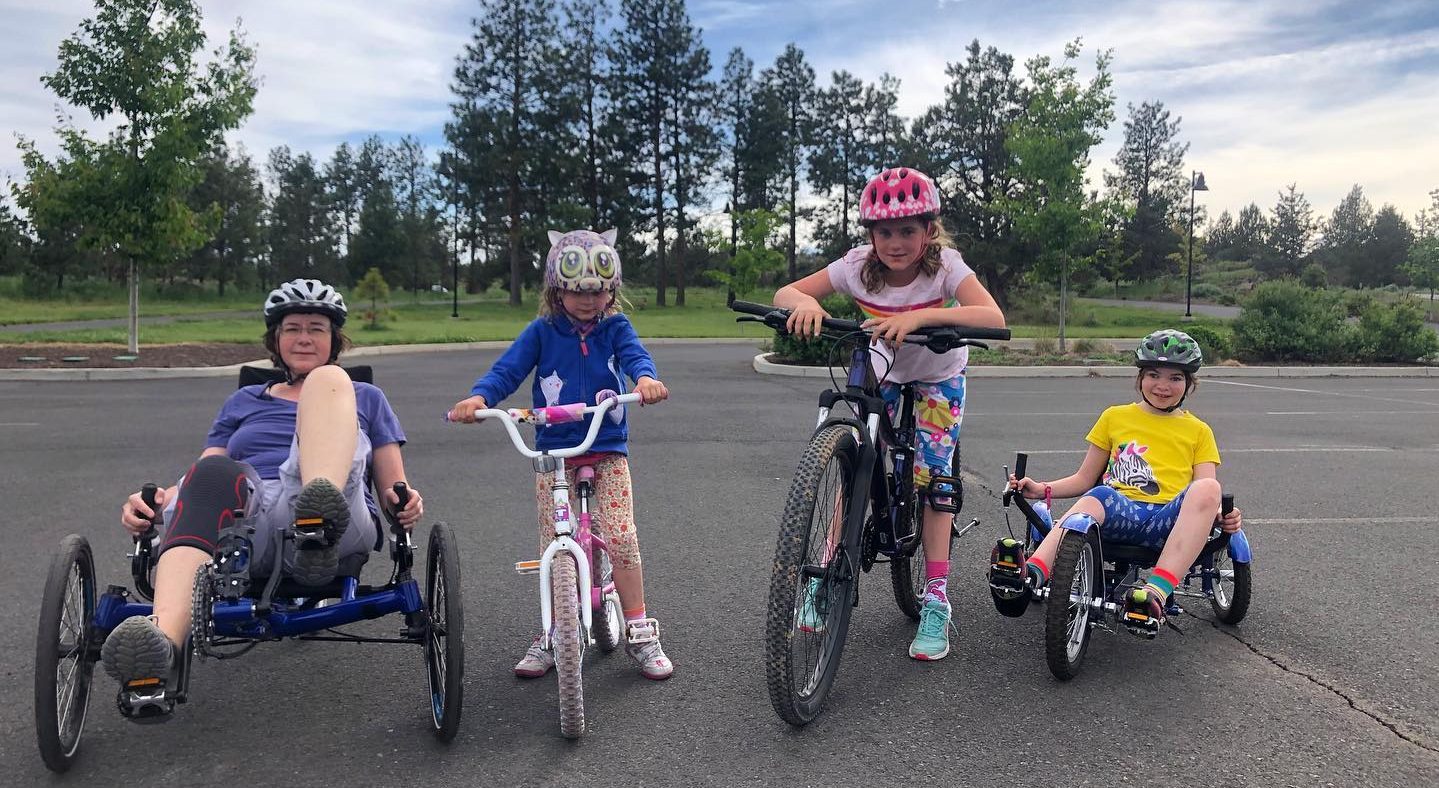 We encourage individuals to seek out adaptive programs to help with an assessment when possible, or to reach out to us via email if needed. OAS will be offering limited bike rentals throughout the summer of 2020, more info to come.
Bike Options
Training Wheels
Training wheels are the easiest and simplest cycle adaptation for most anyone. Balance is typically the greatest challenge with cycling and these can be an easy solution. There are adult options available as well for larger riders or cycles.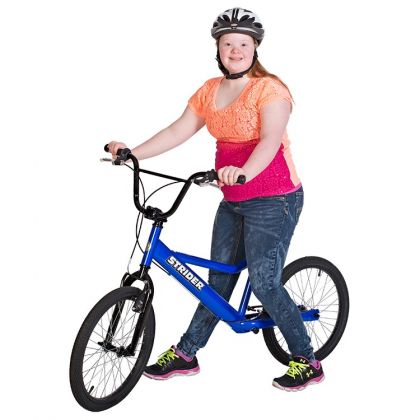 Strider Bike
This no pedal bike was created initially for very young children to learn how to move on two wheels. Now, the company has created an option for older youth – the Strider 20 Sport – specifically designed for individuals with disabilities in mind.
Trikes
Another simple solution for challenges with balance is a trike. These are easy to find, relatively affordable and the three wheels provide added balance. There are both adult and children's options and can often be found on your local craigslist. The only downsides is that these often come as single speeds (without gears) and can be tippy at higher speeds.
Recumbents
The next category of adaptive cycles is the recumbents. In Central Oregon there is an entire store in Tumalo dedicated to these cycles (for adults). A recumbent is a cycle that places the rider in a laid-back reclining position, most of these have two wheels up front and one in the back. Mobo makes a variety of youth recumbent cycles (they even have a Disney one!)  and OAS has two on it's fleet.
Hand Powered
For those who do not have use of their legs, or limited use of their legs, there are youth sized handcycles in both road and off-road options. Some examples include the Top End Lil' Excelerator, the Quickie Kids Bike and the Reactive Adaptations Wildcat.
Hand and Foot Powered
These hand and foot powered bikes – main model by AmTryke – help to build full body strength and coordination, and are a great option for individuals who have limited overall strength. These bikes are often used as a therapeutic option and come with a variety of seat options.
Tandems + Trailers
Other options for less independent riders are tandems or bike trailers. Tandems are a semi-independent option for athletes either for long term supported riding or for shorter term practicing towards independent riding. There are far more tandem options than your standard two wheel two seater – recumbent seats, partially recumbent, . One example is the Hase Pino, which not only has a more recumbent style seat in the front, but also allows the riders to pedal at separate paces.
Component Adaptations
There are tons of different options for adapting specific components on bicycles such as pedals, brakes and seats. Here are a few of our most commonly used.
Crank shorteners: can be used at different lengths for severe leg length discrepancies or to allow the cyclist's knees to make a smaller rotation.
Platform Pedals: pedals with more space and velcro straps (see image right) provide a secure placement for individuals with braces, mobility challenges or anyone struggling with keeping feet on pedals. There are even some people who have ventured to make their own.
Brakes + Shifters: can be moved both onto one side, rearranged or replaced with a different style for someone who has greater strength on one side over another or specific grip strength limitations.
Many of these things are things your local bike shop will be able to help you with! We encourage you to give them a call. Many of the shops in Central Oregon are accustomed to working with adaptive cycles. Hutch's Cycles on 3rd Street is our current go to.
This list is by no means comprehensive but is intended to be a starting point for adapting the youth cycling experience.
Additional Resources
Adaptive Cycling Manual from DSUSA