Bend Bike Scavenger Hunt #2 – NE Bend
Follow these clues for urban exploration and adventure!
By Kellie Standish
OAS Staff
I love any excuse to get on a bike and over the years my love for bicycles continues to grow and evolve. One of my favorite and most consistent joys has been bike commuting and urban exploring. I love treating every journey as an adventure – finding a new trail, new road, new way to get to where I need to be. It makes every day feel like an adventure, and as someone who ends up being very busy building adventure into everyday tasks is critical. Now especially, as we are being asked to stay closer to home, it is the perfect excuse to explore the roads and trails around you and find your favorite way to get from place to place.
My biggest barriers or challenges were figuring out the right setup and the right routes. These days, I am often towing my dog in her trailer so being on less busy side roads is something I prefer. This scavenger hunt is designed to get you exploring different Bend neighborhoods and finding spaces that make you feel comfortable moving around on a bike in an urban environment.
Scavenger Hunt Logistics
Stay tuned in the weeks to come for parts 3 – 6 which explore other parts of town and end with an urban off road adventure. 
Clues are in order but may be followed in any order desired
Scavenger hunt is most fun if you use it as an excuse to plan routes from place to place or try and see new things, tips are below for planning the best routes
If you would like to skip the clues, scroll to the bottom for the answers
Each week will build on the mileage and adventure of the last
All routes except week six will be oriented for road bikes/ hybrids/ cruiser bikes
Please practice wearing a helmet using proper hand signals and following Oregon Bike Laws while pursuing this adventure. (New in 2019 law: Oregon's stop as yield law)
TIPS FOR PLANNING YOUR ROUTES
Trial and error is part of it, so don't be afraid to try!
Ask other people you know who bike commute.
Look at streets that run parallel to the main roads by you.
Look at Google Earth for gravel roads or connectors.
Read about neighborhood greenways (there are extra right now during COVID!)
When you drive around town take note of busier roads that have clear bike lanes like Portland or Butler Market.
Check out Bend specific bike resources from Commute Options.
Week 2 – Clues
This week's route is approximately 6.8 miles – measured from the starting location to all the other locations and back to the first location. All locations are in the NE region.
These are modeled after NPR's listener limerick challenge. Lines 1, 2  5 rhyme as well as lines 3 + 4.
Example: "Down in pyramid lanes, balls would roll. Old Egyptians had great wrist control. Did they know about pins or how to count wins? We just know that they loved to?" Answer: Bowl
What once began as an old homestead
now converted to a dog park instead
it boasts a barn that it rents
for parties and events
this park is named ____________.
This trail winds through pines + juniper
To where it stops, there the cars are a blur
The butte is right there
The park is to share
Here lies the start of a trail named ____________.
Sitting against a hill, the green appears stark
Next to the brown of the dirt, trees and the bark
The play space abounds
The luscious green grounds
Make sure to swing by ______________. (hint: 3 words)
This space is a park that is filled with sports
A multisport complex of sorts
The frisbees are flying
Volleyball courts satisfying
Bike down past the the _____________.
(Optional extra 2 miles) 
Along the manmade banks water flows
Throughout NE Bend + east it goes
Through the playground kids run
Rockchucks lay on the banks in the sun
This favorite pit stop park is __________.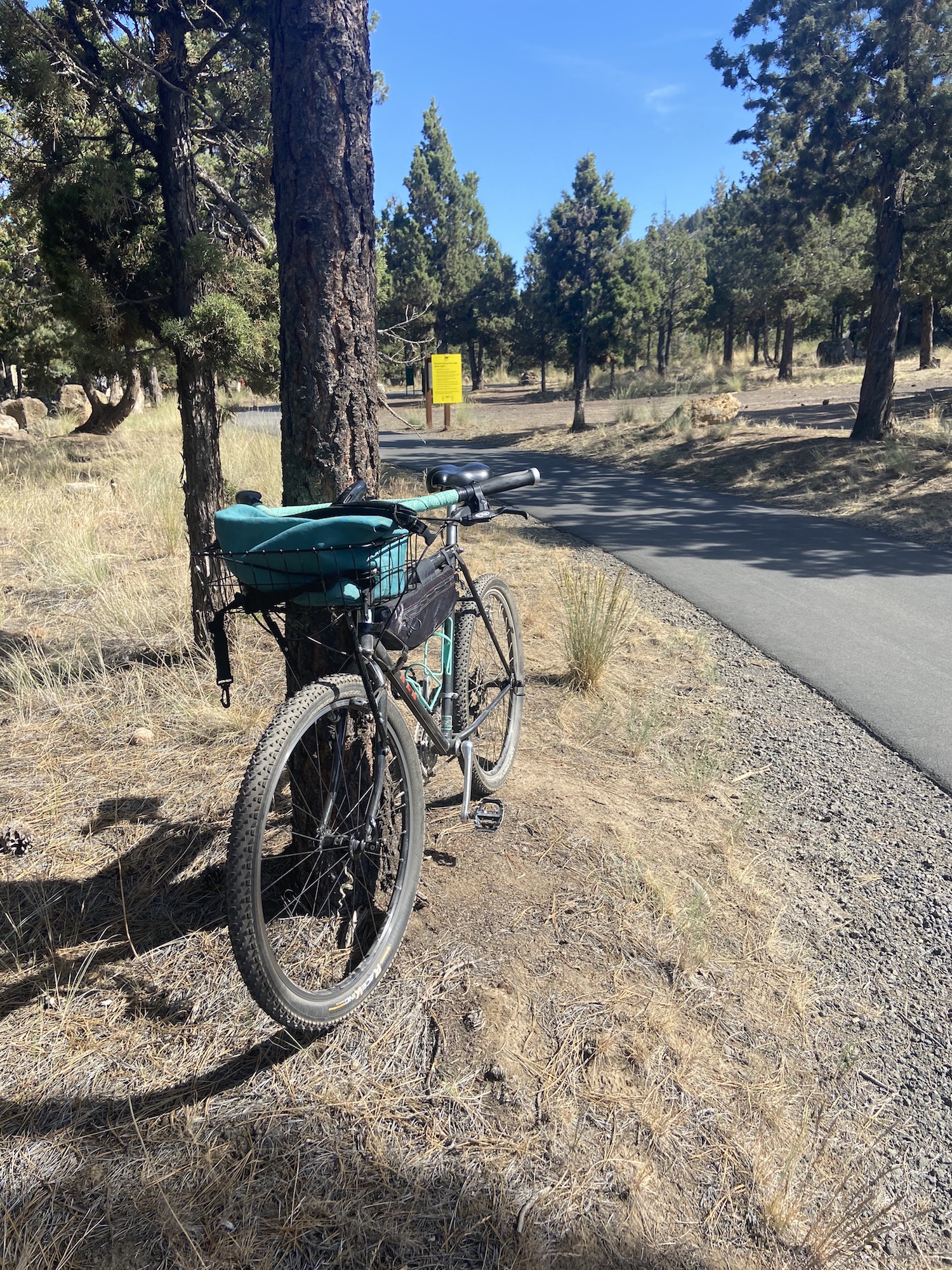 Week 2 – Answers
Hollinshead Park
Larkspur Trail Start (Neff Rd Side)
Al Moody Park
Pine Nursery Pickleball Courts
Rockridge Park
Canal Row Park
Scavenger Hunt Series
Disclaimer: The scavenger hunt is made available for recreational purposes, please USE THIS INFORMATION AT YOUR OWN RISK. Oregon Adaptive Sports is not liable for injury or actions resulting from virtual information. You are responsible for your own safety.