Tips for Better Individual Fundraising
Grant funding can be competitive, make sure you're maximizing your efforts with these tips.
by Pat Addabbo
OAS Staff
Individual Grant Funding
Hopefully you've already checked out our post about foundations that provide funds for individuals to acquire things like adaptive sports equipment.  If you're ready to take the next step, we've provided some tips and resources here that we think will help you in the grant writing process.  Don't hesitate to reach out to us with any questions and best of luck in your fundraising endeavor!
Grant Writing Tips:
Start with needs, then find opportunities.   You will be more successful in your pursuit of funding if you first identify the areas in which you need support and then find the opportunities that address those needs.  Adapting your needs to funding opportunities can result in less effective applications.
We also encourage you to build a relationship with the staff/representatives at these organizations.  Funding is not guaranteed and in some cases very competitive.  Reach out with an email and a phone call to introduce yourself and with some questions about their process, which applications typically get funded and which ones do not.
Some questions to consider:
What piece of sports equipment would make your every-day life better?
Is there something missing that would substantially improve your independence?
What sports or activities am I truly motivated to pursue, and why?
Once you identify the key areas of needs, begin researching the opportunities presented by the organizations we have listed in our previous post and others in your local area or that you can find through further research.  The organizations we previously listed are some of the more well known entities, but others, especially those that do not focus specifically on adaptive sports, exist and are worth researching.
Often, many funders will not cover the entire cost of a piece of equipment, especially for higher end items like sit-skis and adaptive cycles.  You may need to coordinate the timing of grants you hope to receive, or begin a savings plan that will cover the gap in funding that still remains after an award.
Key components to an application:
Many funding organizations require some or all of the following information as a part of your application.  Others may require information we have not listed here.
Documentation/Proof of Disability

Often from your physician or otherwise legitimate medical source/

Income/financial Documentation

May include things like tax returns, pay-stubs, etc

Letters of Support
Quotes from vendors/organizations
Photos/Videos

If you are early on in the funding process, start collecting content now that will help support your application!
Asking for letters of support:
The OAS staff and volunteers that have assisted you on programs are great candidates to write letters of support for your funding applications.  Often we have seen your dedication and change first hand and can speak to the need and impact this funding will have for you.  If you are not sure who at OAS to ask, feel free to send a general request to info@oregonadaptivesports.org and we can help figure out who can best speak to your application and to your experience with OAS.
Tips on asking for letters of support: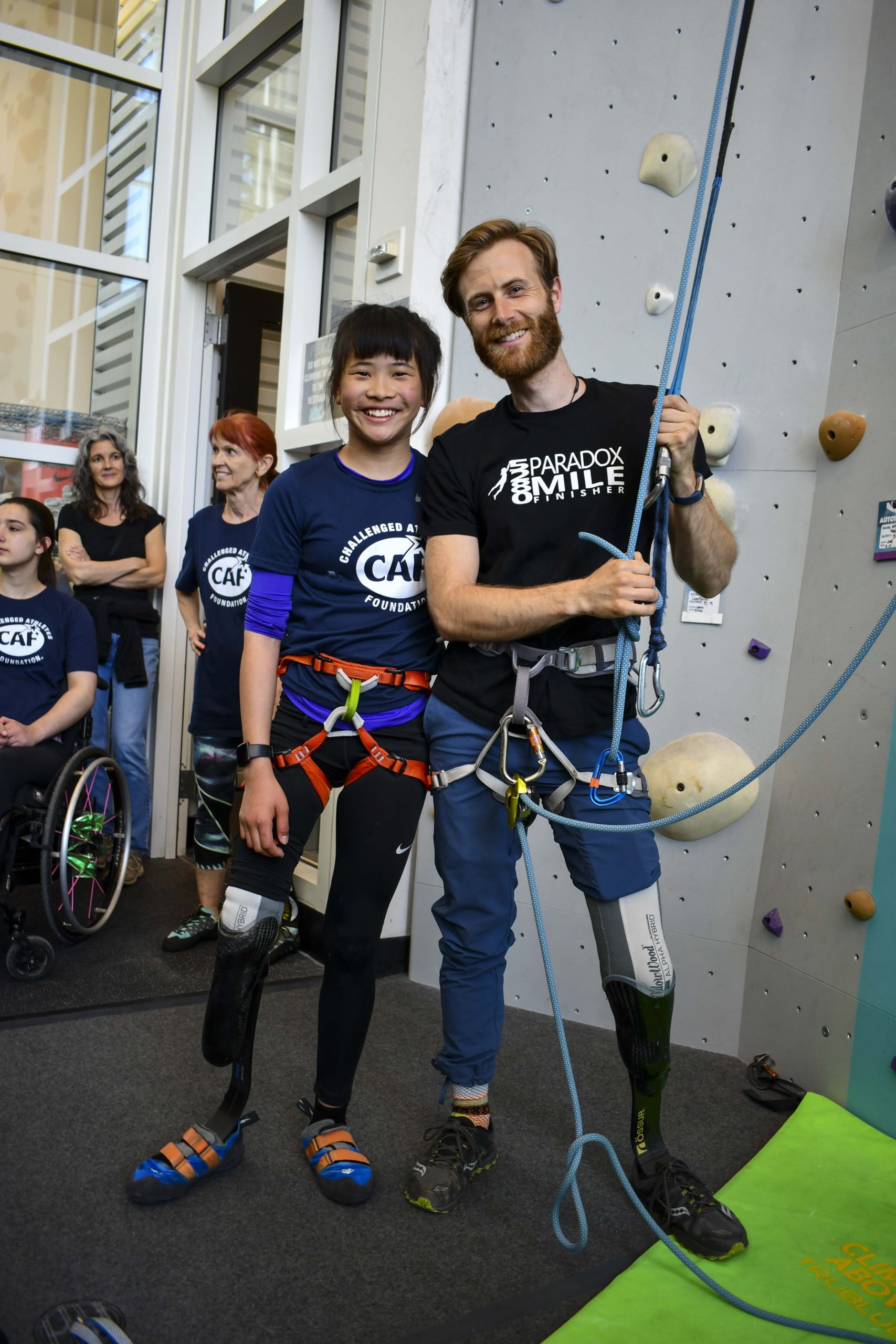 Provide a deadline.

Providing a deadline for your letters of support that is sufficiently ahead of your personal deadline is key to compiling a complete and compelling application.

The more advance notice the better.  

Three or more weeks is recommended.  If you are pressing against a short deadline, email your supporter and follow up with an immediate phone call explaining the situation.  Not asking is the only way to guarantee someone won't write a letter for you.

Set a reminder to remind your supporters!

Everyone is busy and letters of support can sometimes fall to the bottom of a to-do list. A friendly email or text reminder will make sure you receive your letter in time to complete your application.

Provide a draft letter or talking points.

Do you have a specific experience that you would like your supporter to mention?  Or are there specific traits/opportunities you would like highlighted?  Provide these in an email or in a draft letter that your supporter can then tweak to their own voice.

Don't be afraid to ask for a revision. 

If you receive the letter and it is missing some critical information, it is ok to ask your supporter to make a revision/edit.  Thank them for completing the first draft and be very specific on the revision you would like when requesting it.

Follow up with your supporters!

Did you win the grant?  Did you get your new sit-ski?  A brief thank you note, email or phone call updating those that supported your application is a welcome message.  
Post funding requirements:
Many funders have requirements for awardees after funds are distributed.  It is important to keep these items in mind and have a plan to document and track accordingly.  Successfully managing your grant will improve your chances of receiving future funding.
Receipts/documentation of expenses
Essays/testimonials
Photos/videos of grant impact
Attendance at an event
Public speaking
Have a question about individual fundraising? Shoot us an email and ask!