Mountain Biking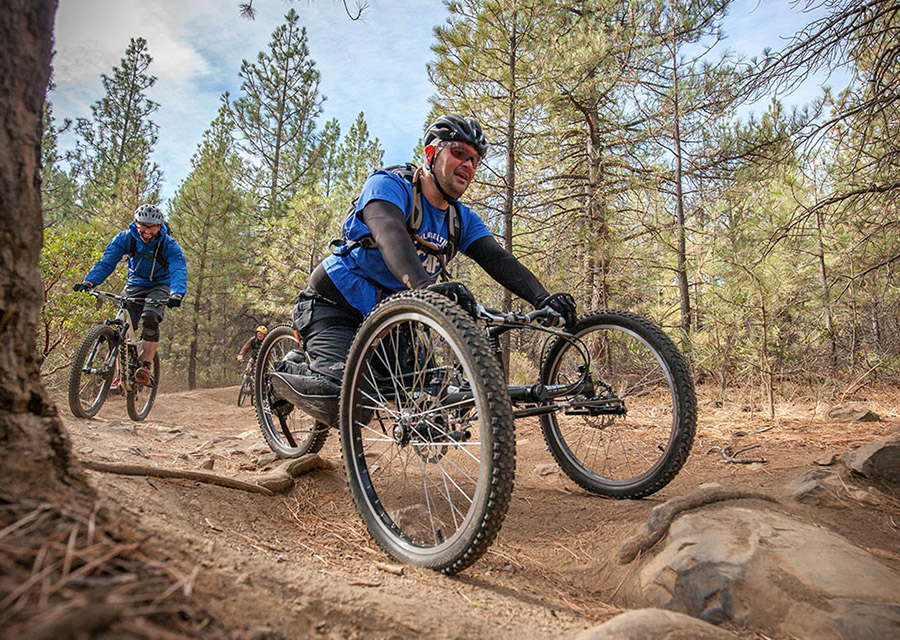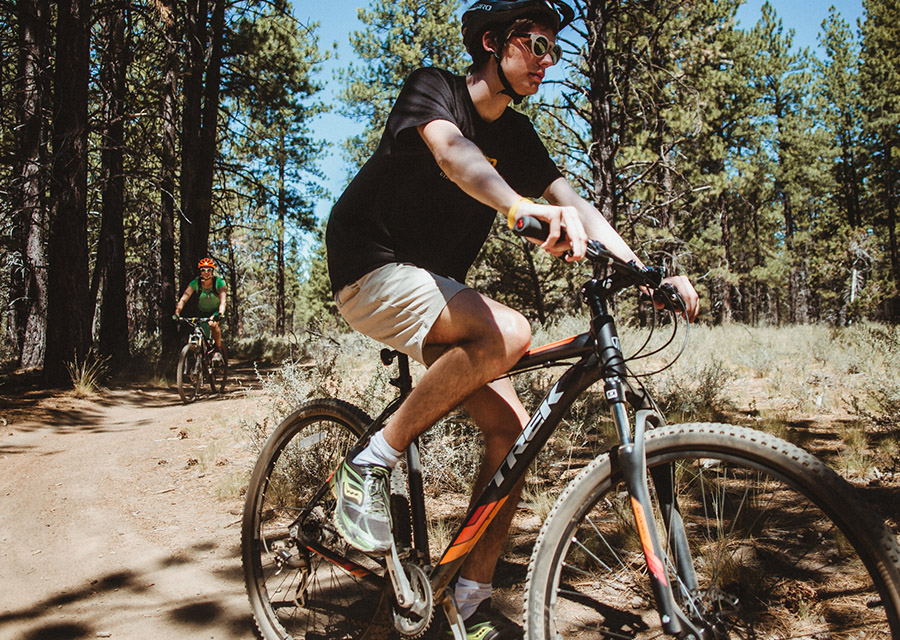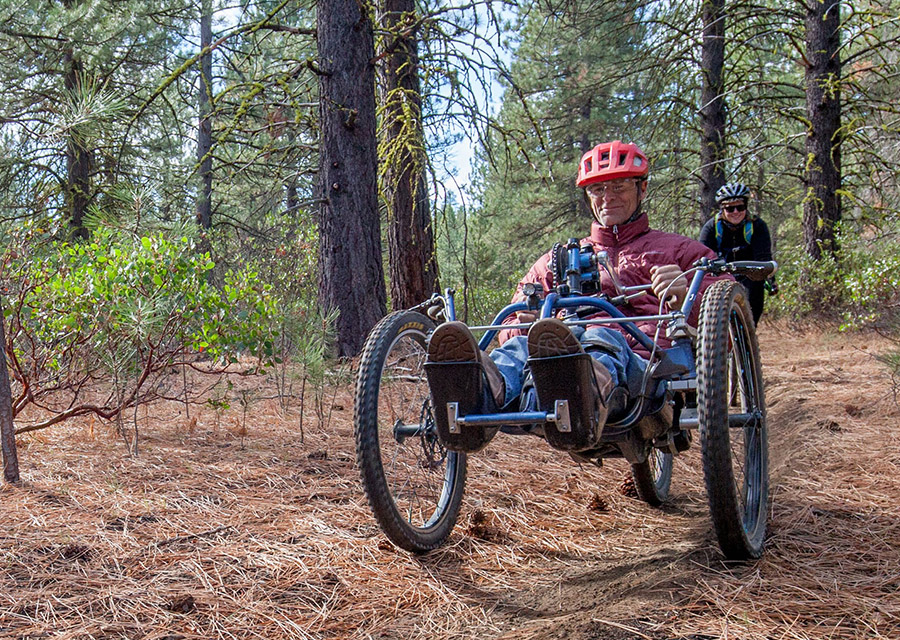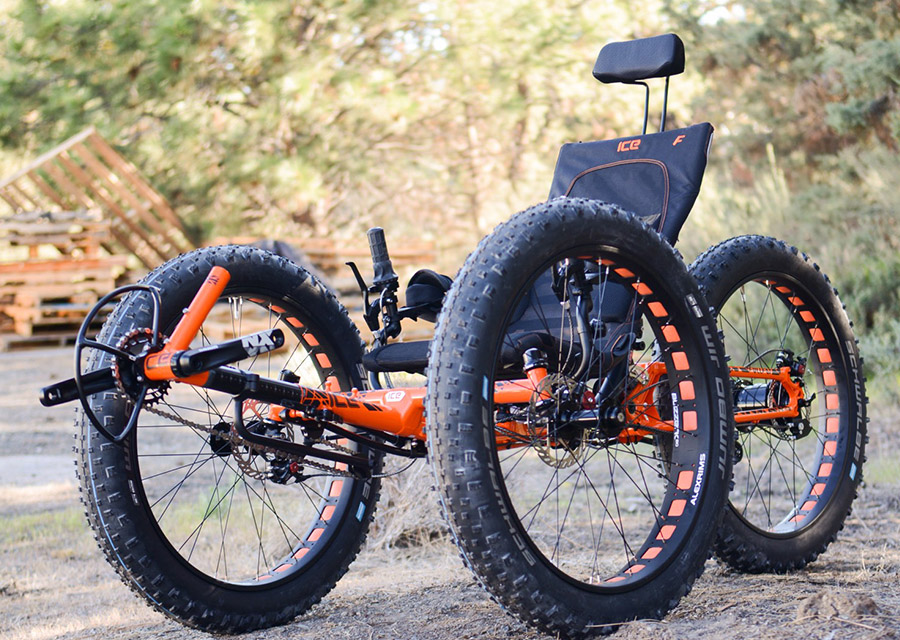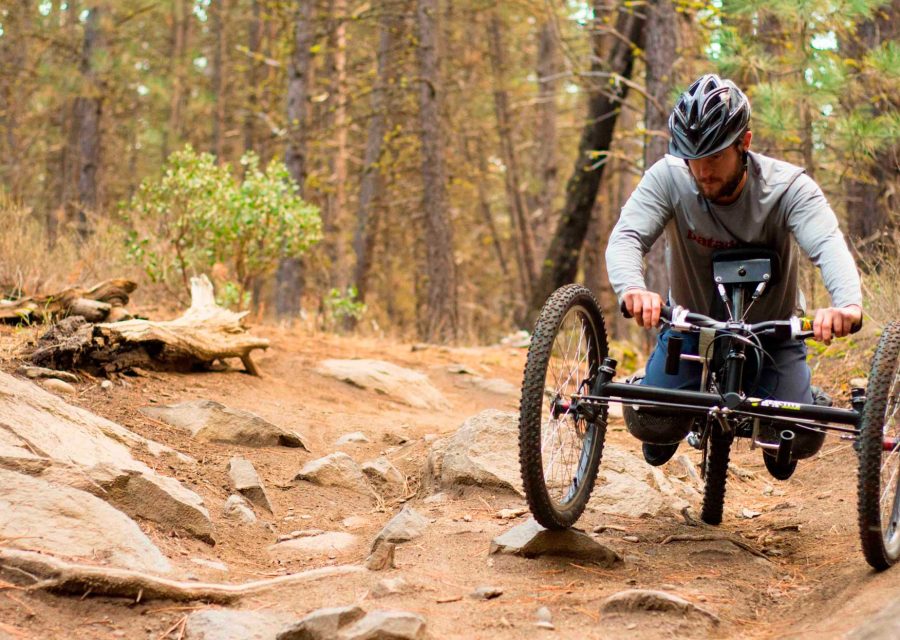 Off road cycling is a great way for individuals with a variety of disabilities to travel deep into nature and experience the great benefits of the outdoors in a challenging and dynamic environment. OAS offers adaptive mountain biking and off-road hand cycling experiences for individuals with a wide range of abilities through community mountain biking programs, events, and private sessions.
Join our knowledgable staff and volunteers for our monthly mountain bike clinics at Rockridge Park, then join us on the trail! To learn more and view the Mountain Biking schedule and register in advance, visit our Events Page.
Interested in a private or group session in the Bend area? Contact OAS staff at info@oregonadaptivesports.org or call (541) 848 – 9390 to inquire. Custom privates and group sessions are based on staff availability. Please contact 2 – 4 weeks in advance to schedule. 
Athlete Registration
Rates and Fees
Thanks to the generous support of the OAS community, all summer programs are free of charge.
Adaptive Equipment
Adaptive sports are a unique experience for each individual. The following information is intended to give you a broad understanding of the adaptive disciplines we instruct and some of the equipment that is used in each of them. There are many adaptations and variations within each discipline.
Adaptive Mountain Biking Equipment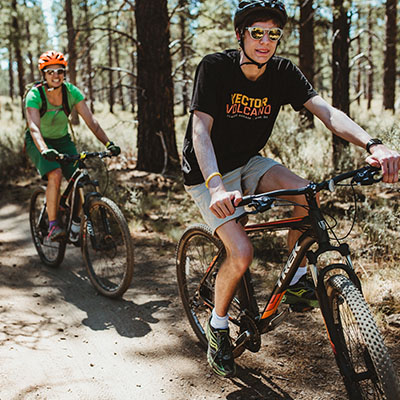 Mountain Bike
Athletes with strong balance and mobility can use a standard upright two-wheeled mountain bike on an OAS program. Mountain bikes typically have a sturdy frame, deep-treaded tires and suspension for riding on off-road terrain.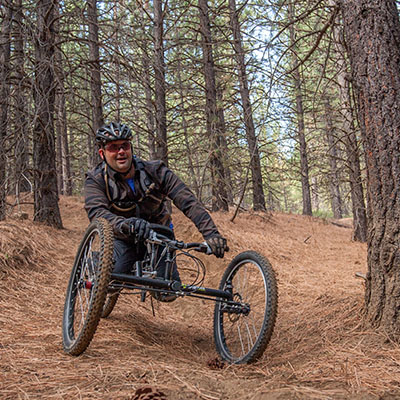 Off-Road Handcycle
Handcycles work well for those athletes with limited leg strength or mobility. The pedals usually operated by the legs/feet are designed so that they be operated by the hands/arms instead. These bikes are usually configured in a recumbent or prone/kneeling position. 
OAS Fleet Includes:
Reactive Adaptations Nuke w/ E-Assist
Reactive Adaptations Bomber
Lasher All Terrain Handcycle
Lasher All Terrain Handcycle – Full Suspension w/ E-Assist
Kids – Reactive Adaptations Wildcat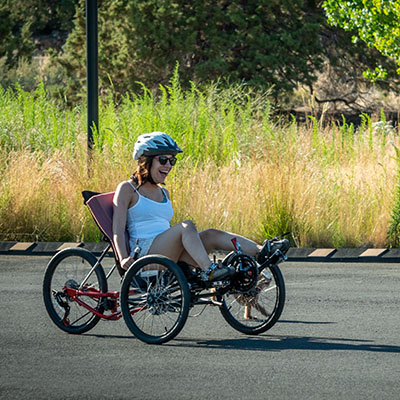 Recumbent Trike
For those who have strength or balance challenges, these three wheeled bikes offer a more stable platform to enjoy cycling than an upright two-wheeled bike. These bicycles are foot powered, easier on the back and can be adapted to fit a wide range of abilities. OAS has mostly on road variations as well as one off road fat trike, youth models and one with e-assist.
OAS Fleet Includes:
Cat Trike Expedition
Terra Trike Rover with E-Assist
Sun Trike
Ice Full Fat Trike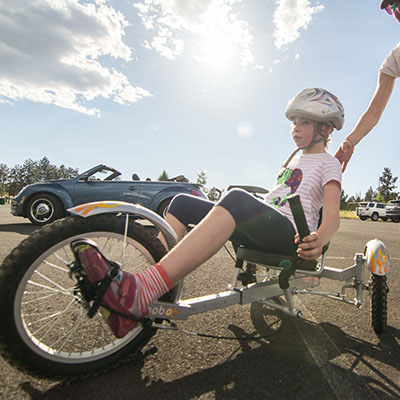 Youth Bikes
Youth benefit from the joys of riding a bike too! OAS has equipment to accommodate the needs of a range of younger individuals or they can work on using their own bike with the help of adapted instruction.
OAS Fleet Includes:
Mobo Recumbent Trike
Wahoo Recumbent Trailer Bike
Haro Kids Bike w/ Assist Bar
Giant Half Wheeler Trailer Bike
Quickie Youth Handcycle
Wildcat Kids Off Road Handcycle