Paddling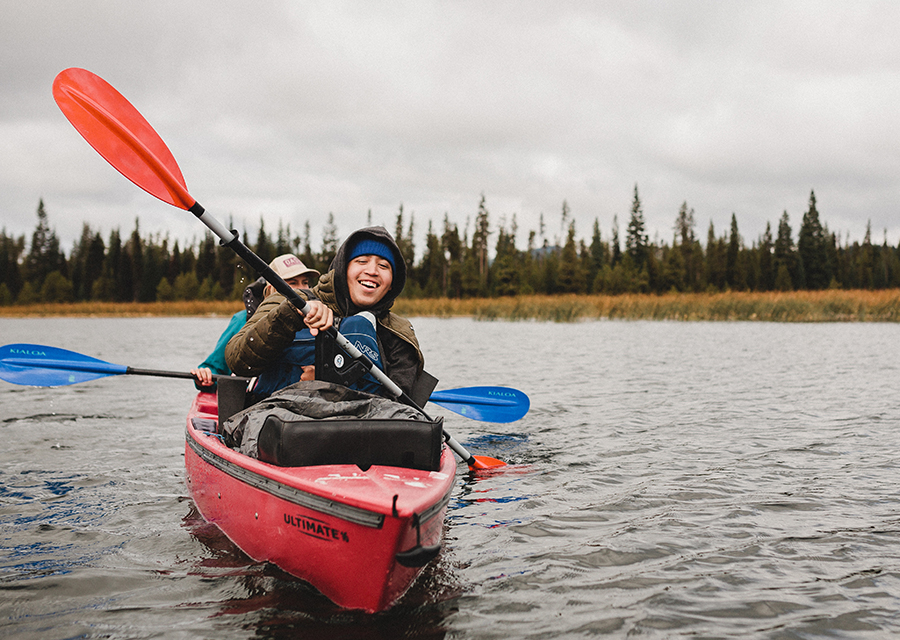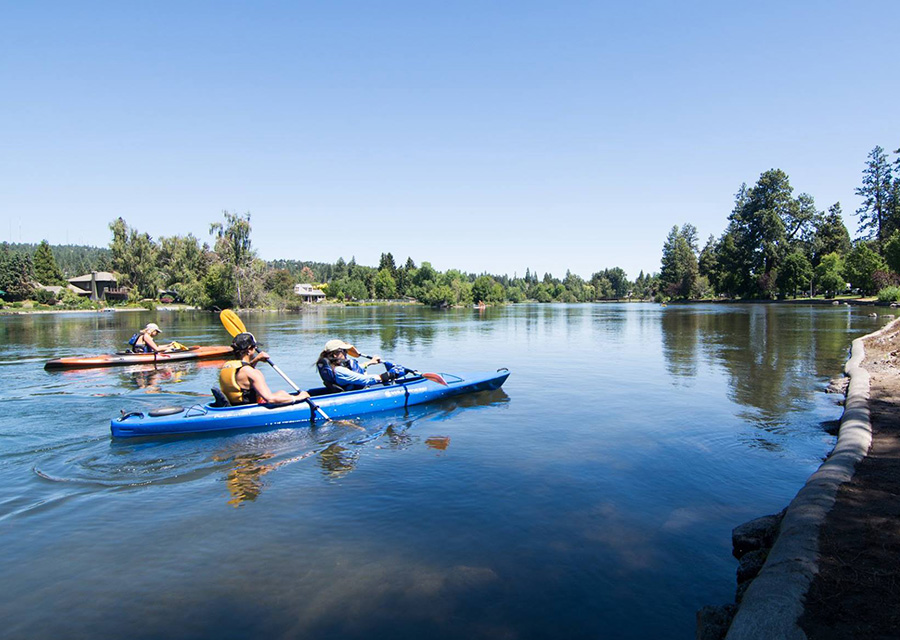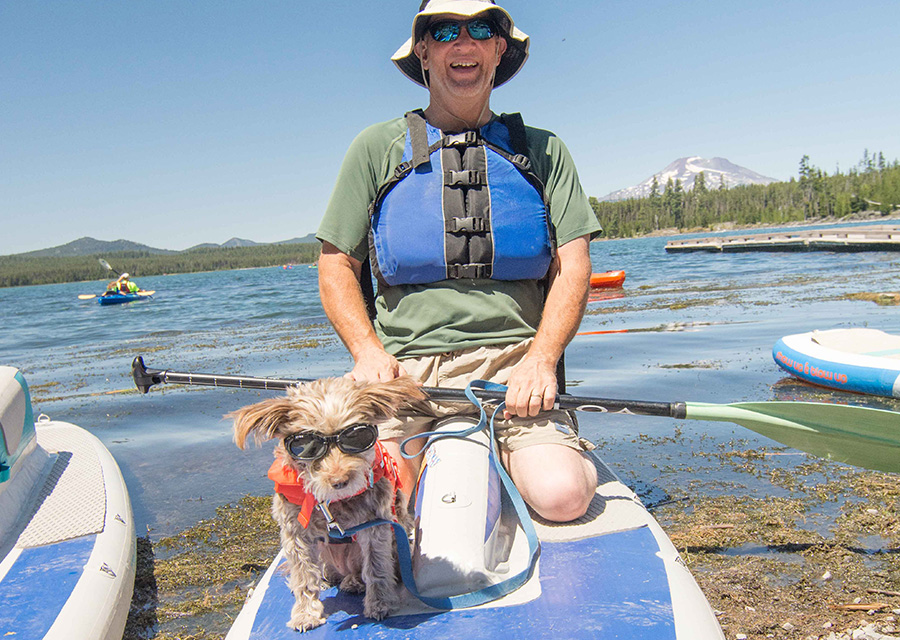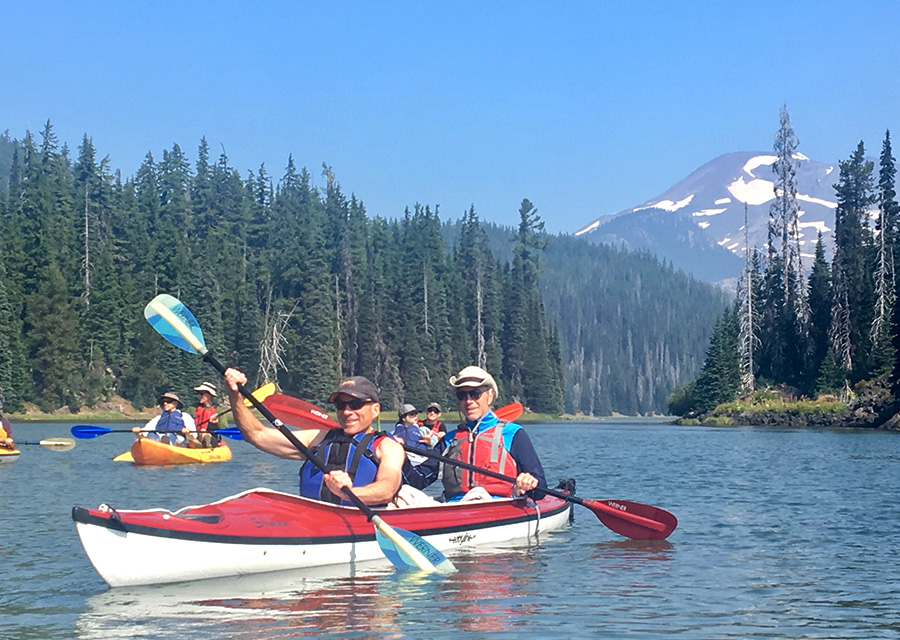 From the meandering waters of the Deschutes River in downtown Bend, Oregon to the sweeping vistas from the Cascade Lakes, OAS offers kayaking and paddle boarding experiences for individuals of all ages and abilities throughout the summer. You can book a custom adventure or join us at one of our many community outings that involve adaptive paddling.
Paddling is a great sport for many individuals, and with OAS' trained staff and volunteers we can accommodate your needs to provide for a great day on the water.
Athlete Registration
Rates and Fees
Paddling lessons and experiences are available both in-town (within Bend city limits) and out of town (more than 15 minutes outside of Bend city limits). List rates are based on desired location and duration of your lesson.
All pricing includes all equipment and accessible transportation to and from the OAS office if desired. Scholarships are available for individuals who demonstrate financial need and complete our scholarship process.
In-Town:
$45 – Half day; 9:30am-Noon or 1:30pm-4:00pm
$70 – Full day; 9:30am-4:00pm
Out-of-Town:
$85 – Full day only (due to transportation time); 9:30am-4:00pm
If transportation is arranged, you will meet at the OAS office 30 minutes prior to the times listed here. All pricing is valid for one participant and one family member, friend, or caregiver.
Adaptive Equipment
Adaptive sports are a unique experience for each individual. The following information is intended to give you a broad understanding of the adaptive disciplines we instruct and some of the equipment that is used in each of them. There are many adaptations and variations within each discipline.
Adaptive Paddling Equipment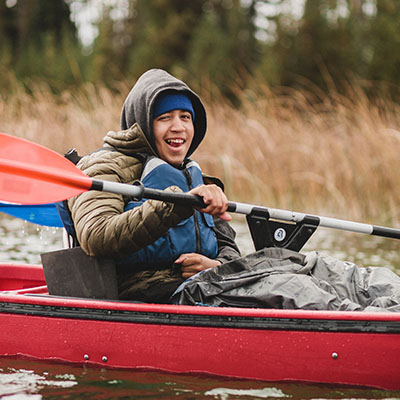 Kayaking Adaptations
Kayaking can be adapted with both equipment and instruction. OAS uses a variety of adaptations to assist athletes when necessary including paddle supports, paddle grip attachment, different paddles and adaptive seats.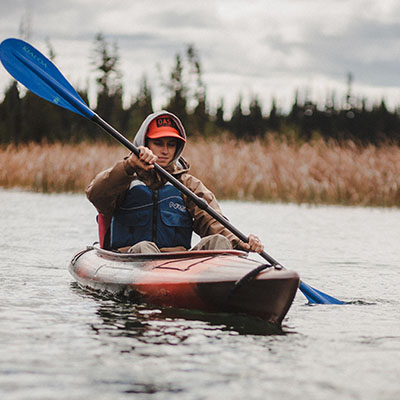 Solo Kayak
A great option for those who have previously paddled or want the autonomy of piloting their own watercraft. We have "sit-in" and "sit on top" styles available.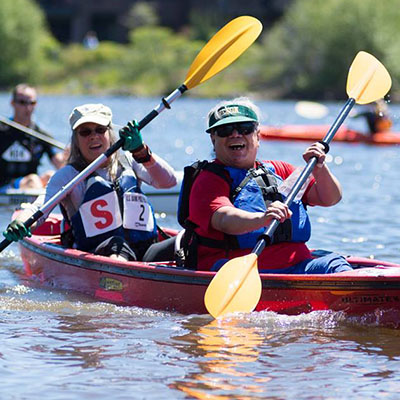 Tandem Kayak
Tandem kayaks are two person kayaks where an athlete will paddle with a trained volunteer or staff member. These are great for first-time paddlers or those who need the assistance of a guide. OAS fleet includes both "sit-in" and "sit on top" styles.