These are the days — OAS winter activities are here at last!
Written by Dave Nichols
Van Morrison's classic anthem "These are the days" is playing through his headphones.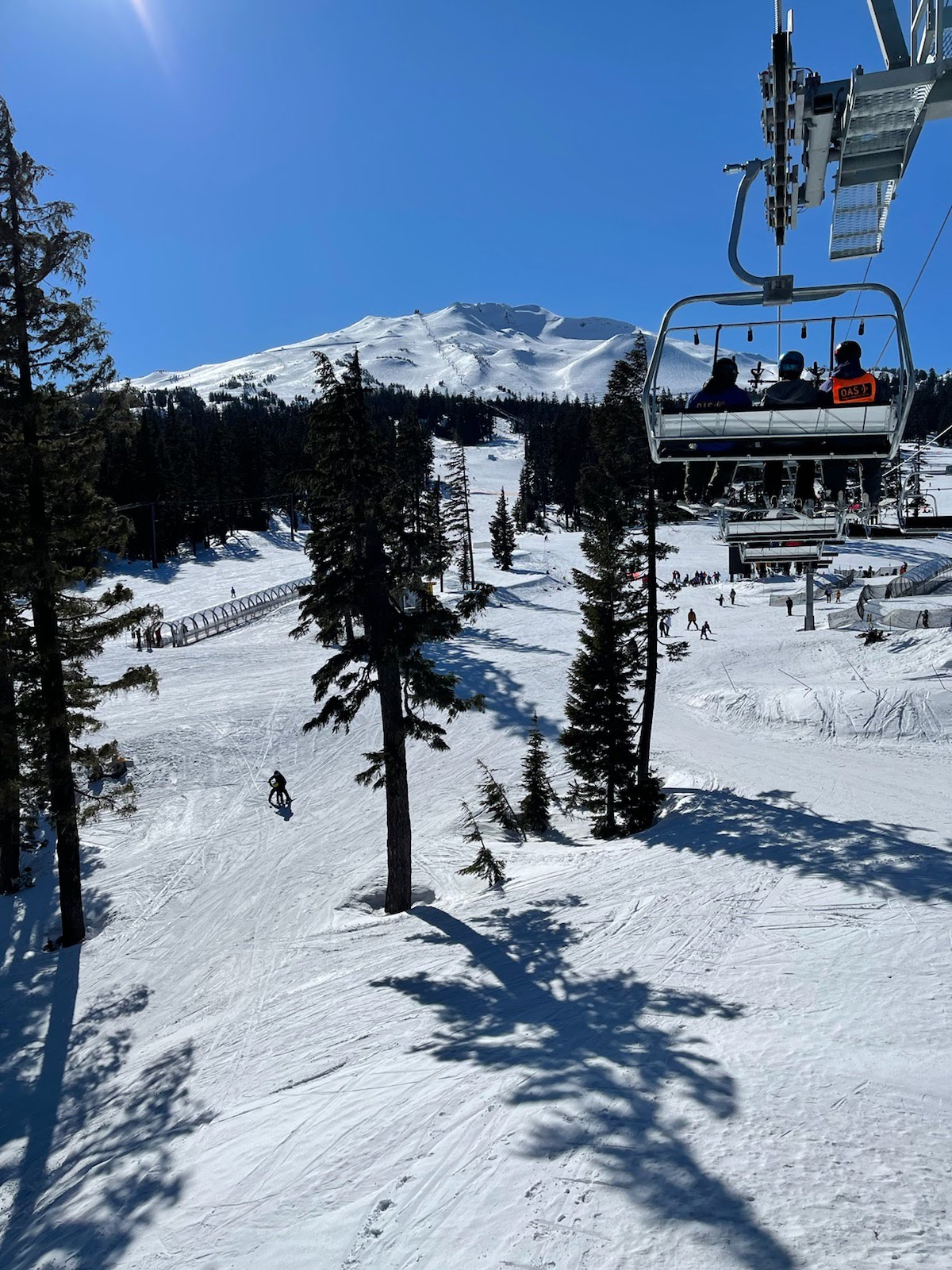 He can't believe this day has finally come.  OAS has made his dream to ski again a reality!  The sky is blue and the snow is perfect on Mt Bachelor.  Riding up on the Pine Martin chair, the views of Broken Top have never looked better.  After much anticipation, he's finally cruising down the mountain feeling the rhythm of the song in his skis. He charges down the mountain.  Slowing down, he loads his right leg to get the ski edge to engage and initiate a turn. And then another.  Soon he is passing a familiar face.  He points his skis downhill and takes off toward the lodge. The cool crisp air rushes past his skin, finding its way into any opening in his gear.
Back at the lodge with one run under his belt and a permanent smile emblazed on his face, the last verse plays:
These are the days now that we must savor
And we must enjoy as we can
These are the days that will last forever
You've got to hold them in your heart
---
Let OAS MAKE YOUR DAY GREAT this winter!!
OAS is now taking reservations for skiing lessons: Alpine skiing, Cross Country or Snow boarding at Mt. Bachelor and Hoodoo and a NEW PILOT PROGRAM AT MT. ASHLAND!
All abilities are welcome. Learn more about eligibility HERE.
Register for a Winter event HERE.
Remember the scholarship fund is generous! Learn more HERE
First time participants get 3 FREE Alpine lessons in 22/23 thanks to TOYOTA
All Cross Country Lessons are fully subsidized.
The volunteers with OAS make these trips epic for the participants, a huge thank you to all of them that make it possible!
If you would like to volunteer with us and make someone's day better! Please click HERE for more information